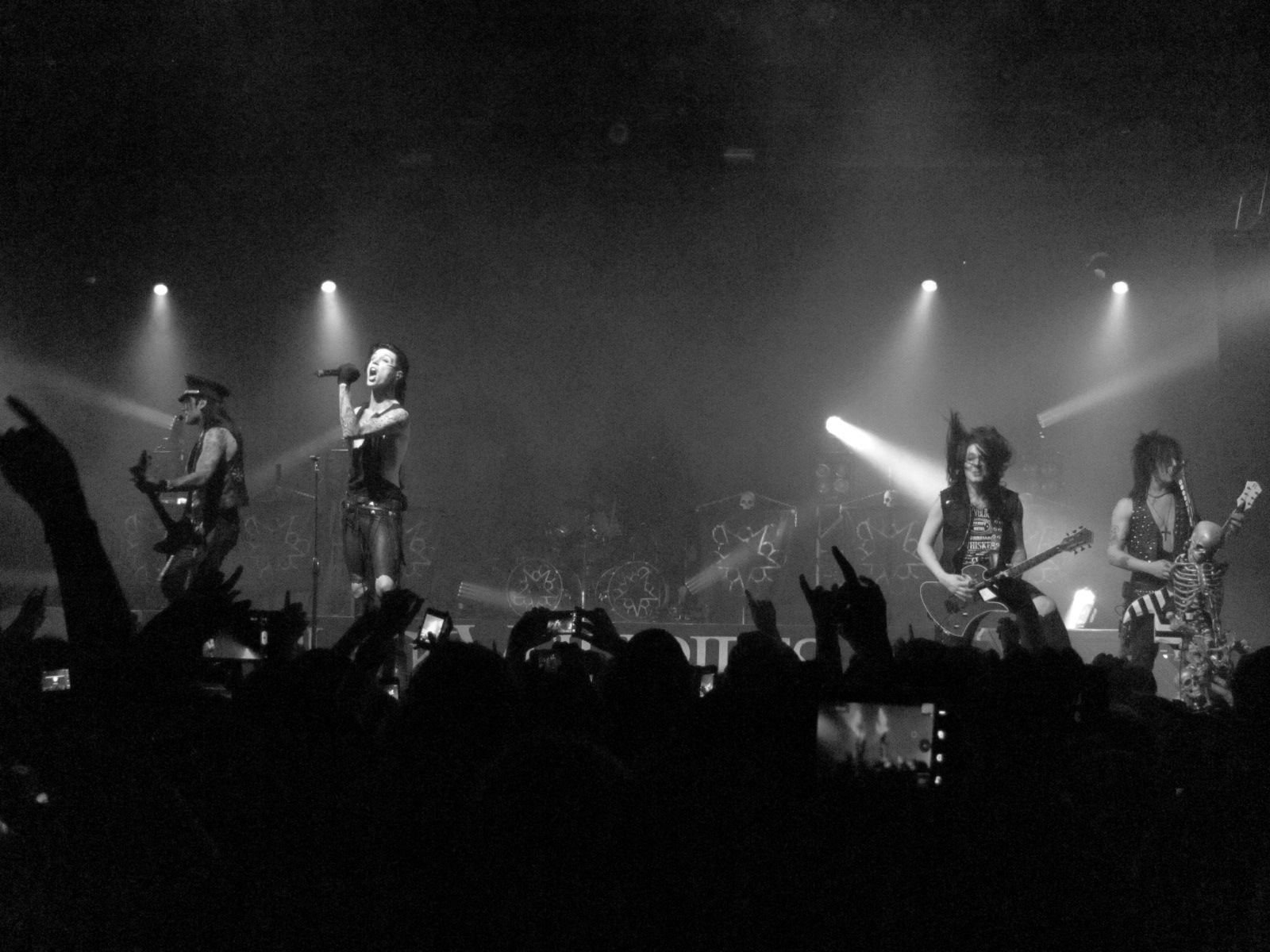 This was not my first show of the new year, but it was the one I looked forward to for days in a state of nervous, fluttery happiness. It was also my second Black Veil Brides event in one week; the first one was a viewing of Legion of the Black, the movie that accompanies / amplifies their new record, Wretched and Divine: The Story of the Wild Ones.
I say accompanies/amplifies because the movie both illustrates and provides a narrative structure for the record. You can listen to and enjoy the record without ever watching the film, but it's somewhat like listening to the official soundtrack of a Broadway show and never seeing the stage play itself.
I got watch five minutes of the movie at the listening party in December; having now experienced the rest I can tell you it is interesting, conceptually and thematically, but I'm holding off on making detailed commentary until I can watch it again when it gets a wider re-release in the spring.
Meanwhile, onwards to the show:

Wildstreet, of New York, were up first. They have a new record out. Here are some pictures of (most … Continue reading