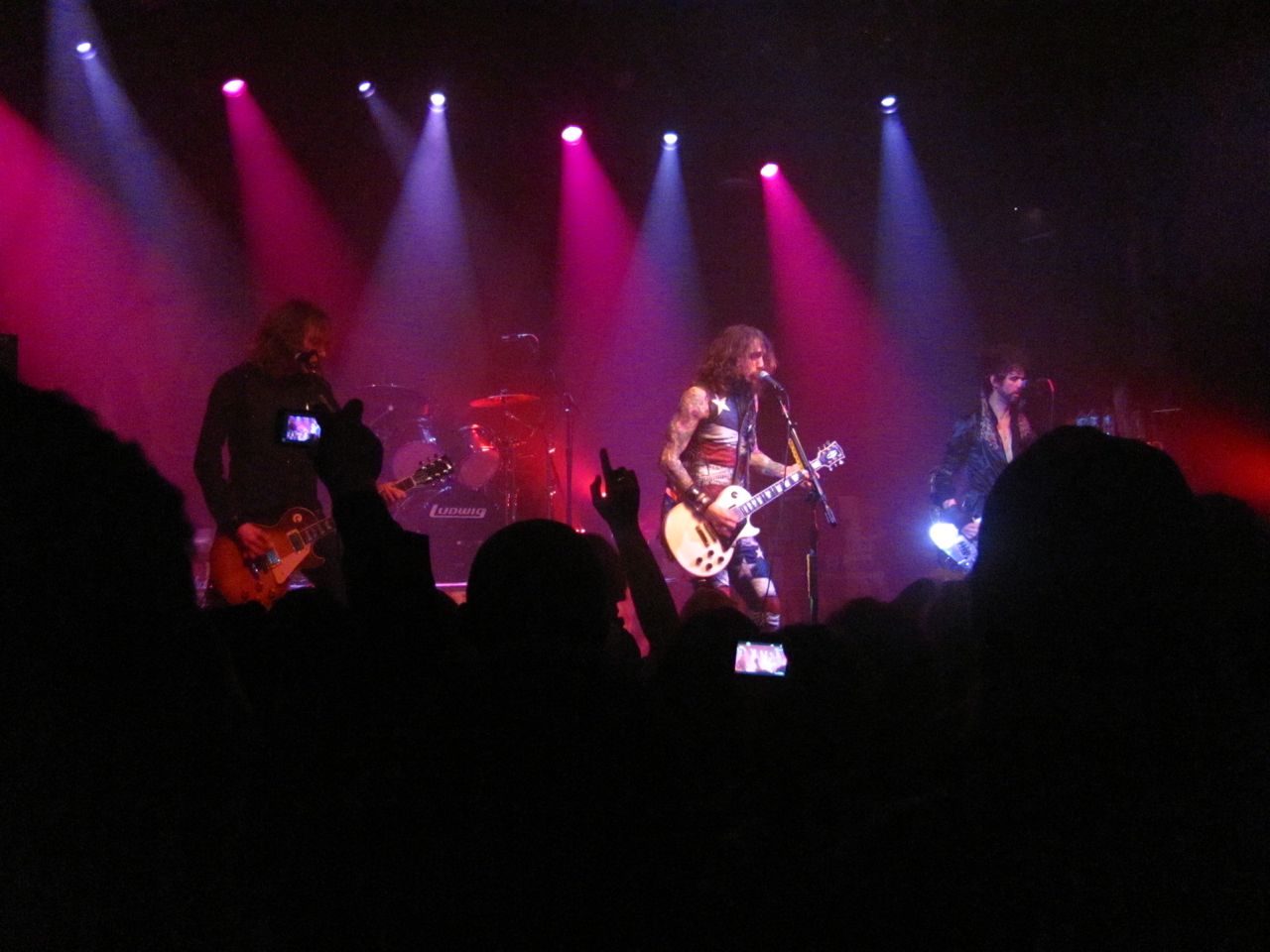 This past Saturday night I went to the third show of The Darkness' current North American tour, which is their first visit to these shores after a six year hiatus. It was an amazing evening; one of the many highlights of my time in the pit was the multiple occasions the dudes around me started air-guitaring along with the band.
The setlist was a mixture of old and new songs, and included the entirety of their first record, Permission to Land. Highlights: One Way Ticket, Nothing's Gonna Stop Us, Get Your Hands off My Woman, Love Is Only A Feeling, Everybody Have a Good Time and, of course, in I Believe In a Thing Called Love. If the new tunes are anything to go by, the record they're working on right now is going to be a banger. I can't wait to hear the rest of it.
And now, some pictures, starting with the first opener, Crown Jewel Defense, who have a record out.
Taylor Hood and Steve Ford