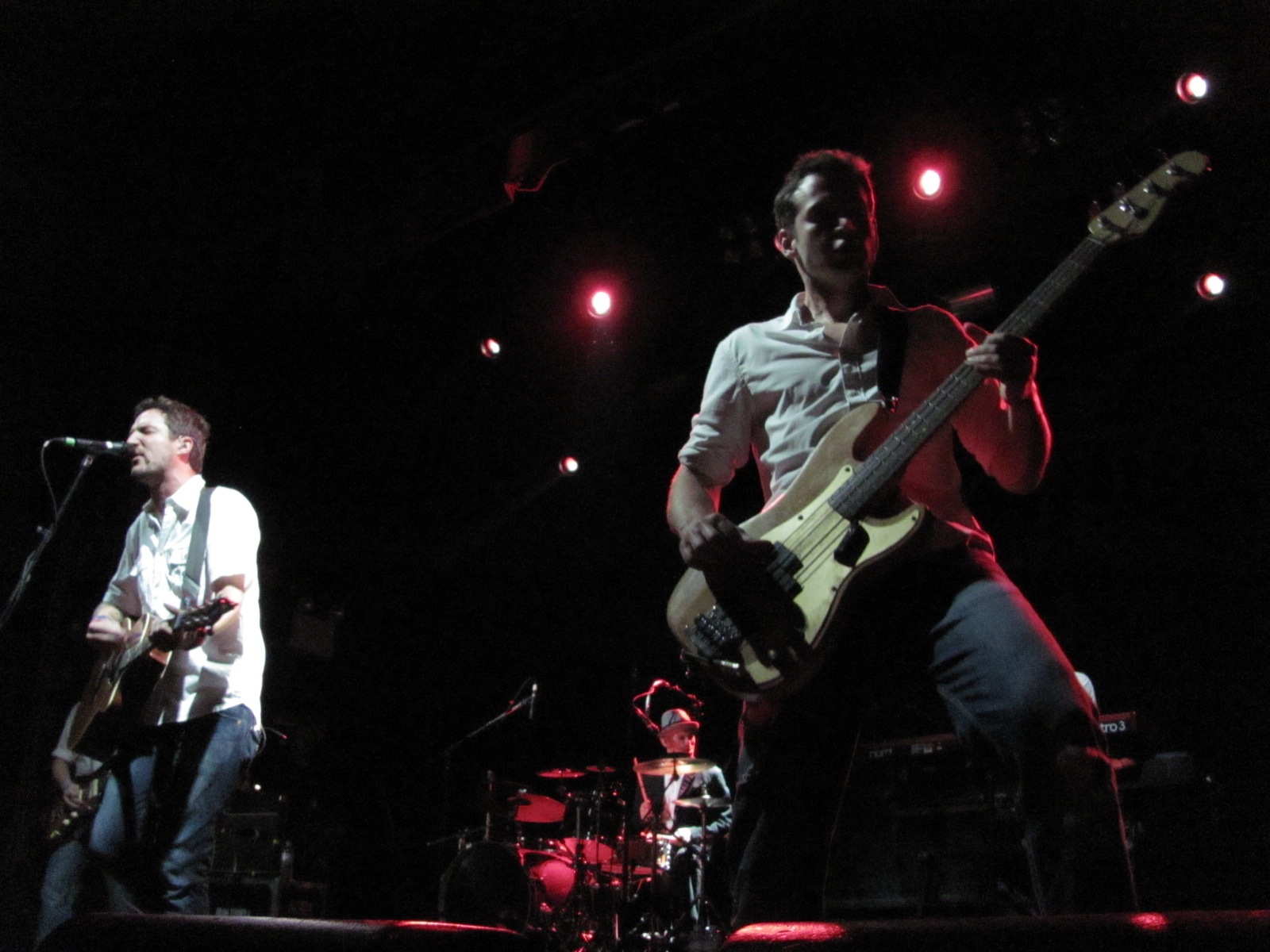 Once again I went to a show having not heard a note of anyone's music beforehand. What can I say, sometimes I like to live dangerously. Plus the show was part of my friend's birthday party, and since she has generally excellent taste in music I was willing to bet it would be a good night. Spoiler alert: I was right!
Jenny Owen Youngs was up first, by herself with her guitar. She was at the opposite end of the stage from me, so the pictures are kind of awkward. But here's one anyway:




Larry and his Flask were up next. When they came out with a banjo, electric mandolin and an upright bass, but yet also a drum set, I expected they'd continue the mellow tone of the evening and play up-tempo but still sedate bluegrass-inflected folk-rock.
Instead they unleashed a whirlwind of bluegrass-inflected punk rock that was one of the finest musical experiences I've ever had. Here they are in action:




Continue reading