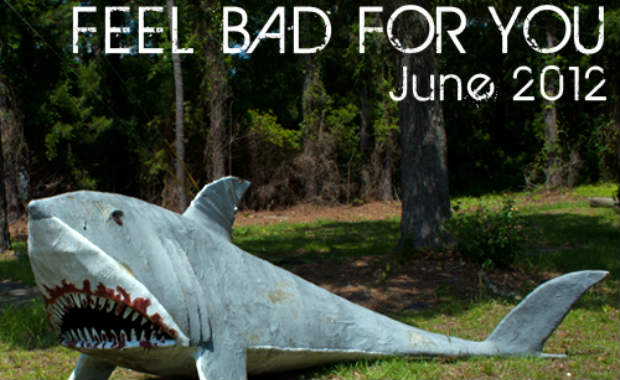 The Feel Bad For You mix for June is here, babies. The FBFY corral of hard-working (just humor us) music bloggers, twitterers, avid listeners, and people pulled off the street have come together again to bring you aural pleasure. Pick it up. (For more information about the contributors – or to comment – check the FBFY site.)
1. Track: Blondie and Dagwood
Artist: Adam Carroll
Album: Lookin' Out The Screen Door (2000)
Submitted by: toomuchcountry
Comments: This one is for all you June brides and grooms who want your new marriages to last. My suggestion is to put down that copy of 50 Shades of Gray and listen closely to Carroll's lyrics of romance based on the couple from a comic strip legend.
2. Title: Clever & Quickness
Artist: River City Extension
Album: Nautical Sabbatical (2009)
Submitted By: @popa2unes
Comments: Formed in Asbury Park NJ in 2007. The band played an explosive showcase at last year's SXSW; Newport Folk Festival producer Jay Sweet stumbled upon the gig, and later told Billboard, "This band, River City Extension, is ripping the paint off … Continue reading