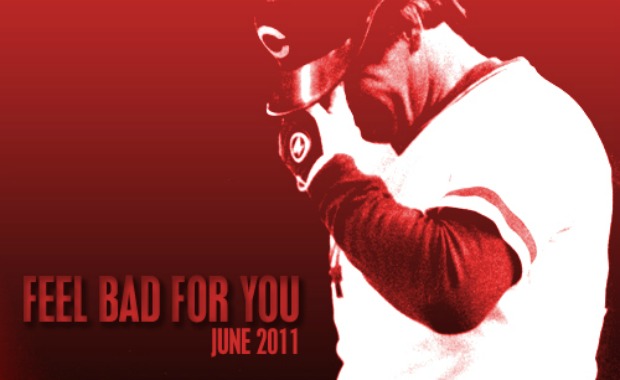 Feel Bad For You hosts a monthly mixtape comprised of submissions from music bloggers, Twitterers and a rockstar or two, and it's always a good time. A celebration of eclecticism, you can enjoy it all below, by stream or by download.
Title: I've Got Love
Artist: Warren Smith
Album: The Complete Sun Recordings
Submitted By: Bowood
Comments: Sun Studios legend Warren Smith. That studio…that f…in' beautiful studio. Thank you Lord for Sam Phillips.
Title: Angel From New Orleans
Artist: The Dead Exs
Album: Resurrection (2011)
Submitted By: @popa2unes
Comments: David Pattillo – electric slide guitar and vocals – Wylie Wirth – on the skins. Pattiillo is a producer with a credit list from Alanis Morrissette to the Hold Steady, The Black Crowes to the Beastie Boys and last year produced the Reni Lane debut for Universal Motown. Wirth has toured extensively in Europe and the US with various bands and was a member of the Warner Bros act Sweet Lizard Illtet.
Title: What She Turned Into
Artist: Retribution Gospel Choir
Album: Retribution Gospel Choir (2008)
Submitted By: verbow1
Comments: … Continue reading