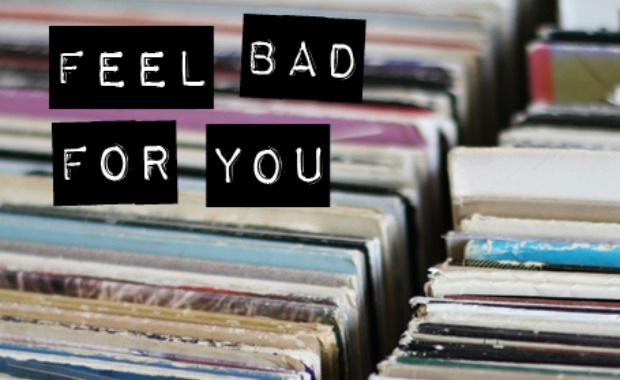 The Feel Bad for You February mix is 25 songs worth of badass designed especially for YOU! (The universal you, not you specifically. Get over yourself.) If you've never downloaded an FBFY mix before, lovingly crafted by music lovers, music makers and music enablers (for more information about your generous contributors, check the FBFY site), this is the one to start your habit. First hit's free.
1. Title: Weight of the World
Artist: Shayfer James
Album (year): Counterfeit Arcade (2011)
Submitted By: Popa2unes
Comments: Shayfer James is devilishly captivating and deliciously unusual. A man of bewitching grace, grisly humor, profound story telling, and whiskey-flavored wit.
2. Title: Don't Lie to Me
Artist: "Mississippi" Charles Bevel
Album (year): Charles Bevel – Meet "Mississippi" Charles Bevel (A&M Records SP-4412, 1973)
Submitted By: Simon
Comments: First heard this track on an Oxford American Music edition CD a couple of years ago and loved it, always gets me up and dancing around. I've managed to track down a dinked 7" single but still looking for the album…….
3.Title: Unmade
Artist: Timothy Bracken
… Continue reading