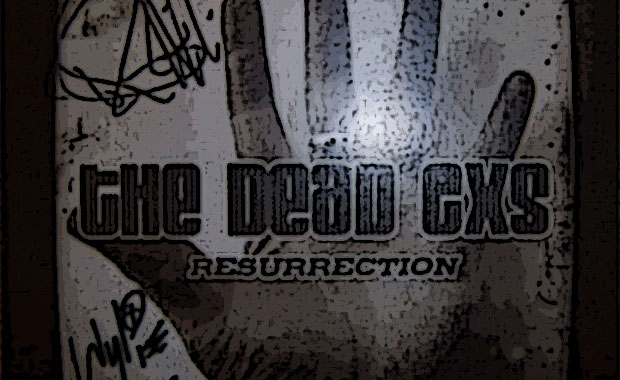 Regular readers of our blog will recognize the Dead Exs from previous posts by my co-blogger Jennifer and our friend @Popa2unes. Jennifer has described their sound as "a delicious blues-funk stew lightly seasoned with garage-rock flair", and their dirty, fuzzed-up grooves fit in well here.
Now Popa has generously donated a signed copy of the Dead Exs' CD Resurrection for one of you lucky people to own. All you need to do is drop a comment below that includes your name or preferred internet handle and a reliable e-mail address and then wait patiently. The giveaway will close on October 24 at 5 PM EST, and the winner will be chosen at random and announced on October 25.
And while you're here, you can download the song "More Stuff" by right-clicking on the link below. Enjoy!

Watch this video on YouTube

Watch this video on YouTube