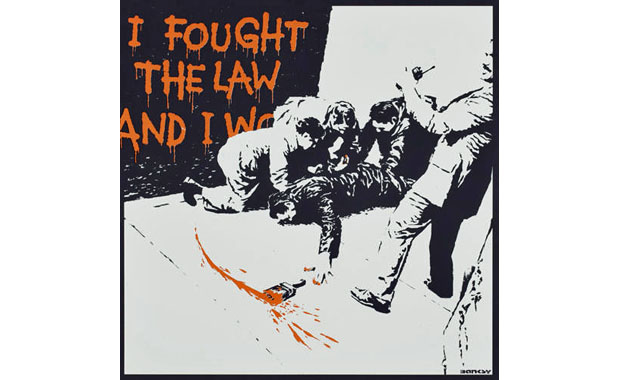 I first heard "I Fought the Law" by the Crickets as I first heard many of the oldies: travelling in the car with my parents. Much of the foundation of my music education was laid while sitting in the back seat of the car as we drove to family gatherings, listening to the only radio station – WMJI Majic 105.7 – that my mother, father and I could agree on.

Watch this video on YouTube
Sonny Curtis wrote the song and brought it with him when he joined the Crickets after Buddy Holly's death, releasing it in 1965. The song was covered in 1966 by the Bobby Fuller Four and did well for them (though Fuller's tremolo warble makes me want to punch him), but I'm going to take a wild guess that the majority of people reading this are most familiar with the Clash's 1979 cover.

Watch this video on YouTube
You'll notice a couple of small lyrical changes from the Crickets' original. For instance, the narrator of the original is robbing people with a zip gun, while, starting … Continue reading