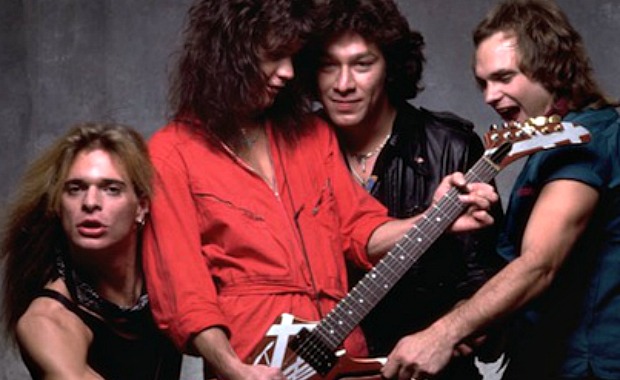 Okay, yes, I am.
About a week ago, apropos of nothing, I felt the urge to do a post about covers of Van Halen songs. There is just something about Van Halen that transcends aversions to spandex and sexism. I have a feeling it has something to do with David Lee Roth (I can still un-ironically enjoy "Hot for Teacher", but I can't listen to "Why Can't This Be Love?" without wincing). Though I can no longer stomach most of the David Lee wannabees who so littered the wasteland of my youth, I am still charmed by Roth's unapologetic showboating. And if you can't rock out to "Panama", you just don't know why rocking out was created, my friend.
Here, I give you a few choice Van Halen covers, beginning with my favorite Van Halen cover: the Black Diamond Heavies doing up "Ain't Talkin' 'Bout Love" and proving that you don't need guitar to be badass. And feedback-y.
Next, the minutemen covering… "Ain't Talkin' 'Bout Love". Hey, bite me, it's the minutemen. And since it's the minutemen, it will only take a minute of your time. Less than a minute, actually.
Next … Continue reading