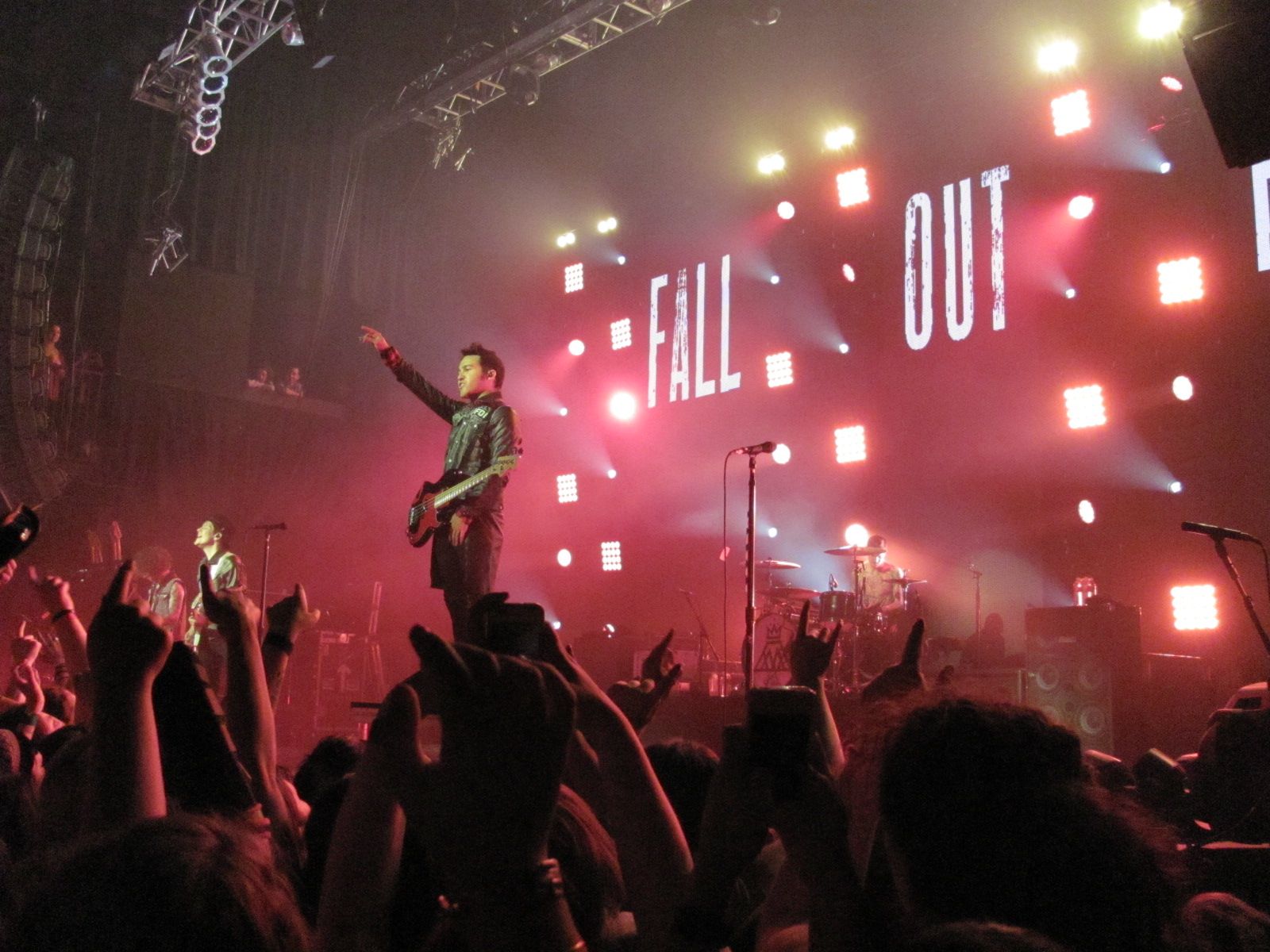 In which I went to Boston for Fall Out Boy, and it was an awesome, sweaty, raucous festival of joy.
But to back up a little bit: Up first was NK, which is Ryan Hunter and Brian Byrne (Envy on The Coast) and Billy Rymer (Dillinger Escape Plan), and they're currently touring with Isaac Bolivar and Matt Fazzi (Taking Back Sunday).
They have a heavy rap-rock Rage Against The Machine vibe going. I didn't know any of their songs but I could nonetheless appreciate the barely controlled surge and snarl of their drums and guitars. I'm pretty sure it isn't possible to listen to their set and not suddenly find yourself banging your head.
Some highlights:


This really is Ryan Hunter (Envy on the Coast). He cut all of his dreads off!




Joe Trohman and Isaac Bolivar, headbanging.




The right side of the stage . . .

… Continue reading