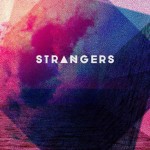 So here is a story I have to tell you about Stay by Shakespeare's Sister: The first time I heard it I was in the Arizona desert with my youth group, about three-fourths of the way through a week-long mission trip. We were out driving around looking at rocks, or something, I don't remember, but it had been a long week. Tempers were fraying. Teeth were being firmly clenched. Required daily notes of affirmation to each other (yes, really) were becoming more difficult to compose.
But we had the radio on, a) because it was 1992 and b) I think choosing one tape or CD to listen to might have been the last straw for all of us, and – this song came on:
Shakespeare's Sister – Stay Wth Me (Official Music Video)

Watch this video on YouTube
It was like someone had kicked down the door to a sex dungeon and it was full of fresh air. I didn't quite understand what all was going on in there, but it surely was better than a car full of my seething peers.
I bought … Continue reading