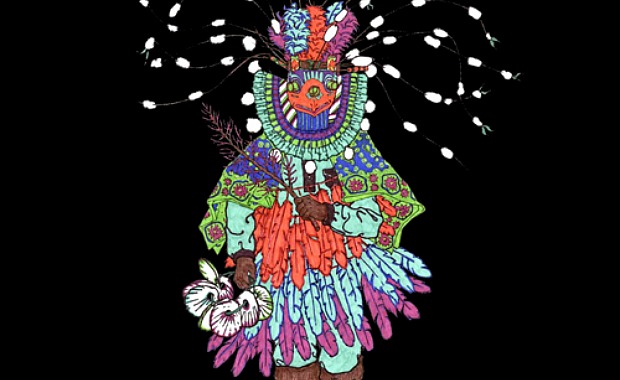 It's a simple equation: for instant creepy backwoods elegance, just add Will Oldham (a.k.a. Bonnie "Prince" Billy). Oldham has found a worthy collaborator in Phantom Family Halo helmer Dominic Cipolla. On their 4-song EP, The Mindeater, Cipolla and the Phantom Family Halo construct huge, echoing warehouse chambers of sound for Oldham's voice to travel in and out of, creating music that is simultaneously ethereal and dark.
Check out the outstanding title track.

Watch this video on YouTube
The Mindeater CD (a limited-edition vinyl version was released in May) will be available September 27, which is also the day the Phantom Family Halo begin a tour with Bonnie "Prince" Billy down in Nelsonville, Ohio.
Tue Sep 27 – Nelsonville OH – Stuart's Opera House
Wed Sep 28 – York PA – Capitol Theater
Sun Oct 02 – Alexandria VA – The Birchmere
Tue Oct 04 – Knoxville TN – Bijou Theatre
Wed Oct 05 – Marshall NC – Marshall High Studios
Thu Oct 06 – Wilmington NC – The Soapbox
Sun Oct 09 – Louisville KY – The Clifton Center … Continue reading