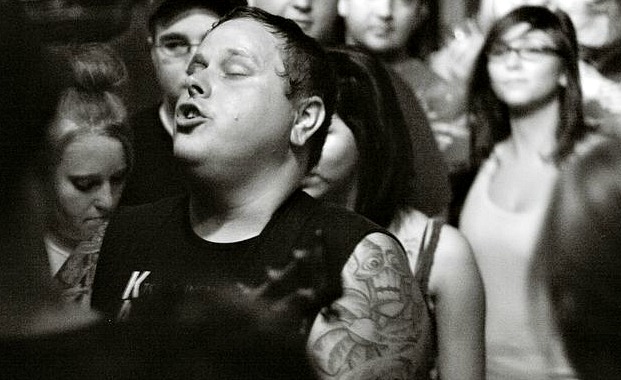 NTSIB's good friend Michelle Evans checks in with road report on Austin Lucas. Midwestern Ohio NOTE: Austin is playing Zanesfield TONIGHT. More details below.
I was able to catch up with Bloomington, Indiana musician Austin Lucas this past weekend before his set at the Mercy Lounge in Nashville, where he and his back-up band for the past couple of weeks, Glossary, opened for alt-country Tennessee rockers Lucero. It was a line-up made in heaven, for which people from all over the country drove and flew in. We talked about what it was like for him touring with Glossary, his European fan base, and what's ahead.
You can catch him with his family band in Zanesfield, Ohio this Friday, November 25th at 7 p.m. at the Mad River Theater Works Studio, and/or next Friday, December 2nd at The Bishop with Murder by Death in Bloomington, IN. I don't recommend missing these shows; he won't be touring the U.S. again till next year.
How's it been touring with Glossary?
Amazing. It's like being on tour with five stand-up comedians. … Continue reading