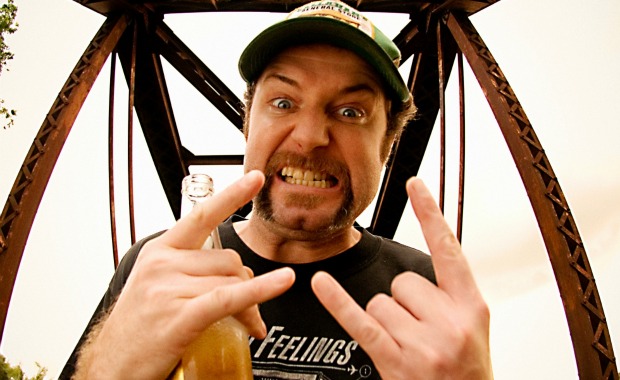 Scott H. Biram is coming to the Grog Shop this Friday, June 24, and I am freaking excited. Even though it took me a while to sit down and listen to a Biram album, I knew from the first moment I heard of him that he was my kind of guy. A tattooed, foulmouthed, drankin' Texan who amps up a mix of country, blues and punk and survived a collision with an 18-wheeler only to get back on stage a month later. (And that accident wasn't any damn love tap, either.)
And his music?
Ho-lee…
Tickets are $8 advance, $10 the day of the show. Grog Shop doors open at 8 PM. Heelsplitter and Not So Good Ol' Boys open.
And as much as I hate to wish ill on a hardworking musician, I'm kind of hoping Biram breaks a string Friday night so I can catch something like this in person.