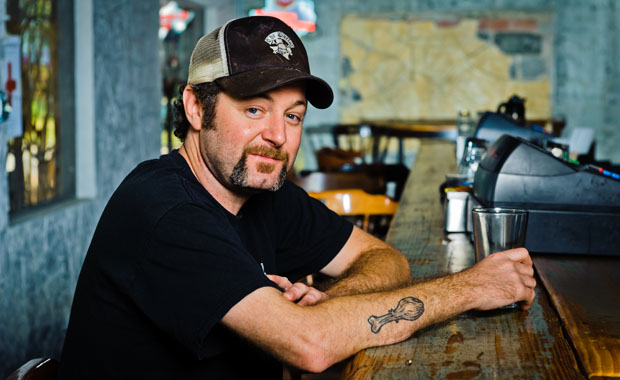 "In England, last year we were over there, and my friend John from the Black Diamond Heavies – well, you can't have no pocket knife in England, and we were partyin', and he was yelling at these old geezers about something or they were yelling at him. They saw he had a pocket knife in his pocket, and they told one of the bobbies outside, and they took him to jail. And we said, 'Is there anything we can do?' And they said, 'No', and I said, 'Well… okay!' And we went back in and started dancing again, and my friend was in jail.
The next morning, he came swaggering up. He said [adopts rough, John Wesley Myers voice], 'Man, that's the nicest jail I ever spent the night in. But they took my coon dick bone!'"1
This is the story behind the centerpiece song of Scott H. Biram's new album Bad Ingredients. Aside from memorializing John Wesley Myers' confiscated good luck charm, the boogie woogie rockin' "I Want My Mojo Back" also pays tribute back down the line to Lightnin' Hopkins and the whole mojo hand tradition.
Though known as a punk-blues songster, Biram … Continue reading