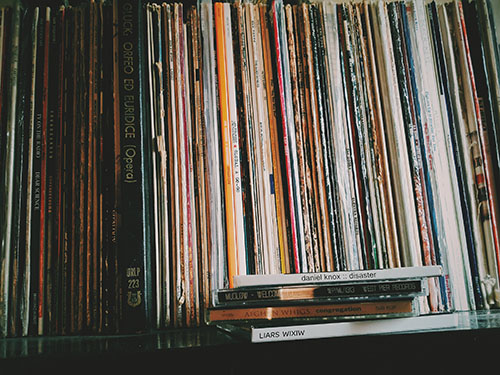 Apparently, this is my 600th post on Now This Sound Is Brave; it's also my last post as owner. As the song goes, it's better to burn out than to fade away, but I think I did both. I don't have the fortitude to recount the whole thing in new words, so I'll steal from a personal post I made yesterday:
"My music blog is set to turn four years old around the end of this month… but I'm thinking about shutting it down. I took an official hiatus from posting when I started my current day job in early 2013, but I'd slowed way down on writing before that. I thought the seasonal layoff from the day job would give me time to get back into the spirit, but the spirit seems not to be there for me anymore. I haven't even listened to much music in the last few months. And very little in the way of new music (I listened to an old A-ha album a few days ago, and those songs are still bouncing around my head because there's been nothing in the meantime to replace them).

I did go much longer with the blog than I expected. And I loved the shit out of it. It was rewarding on so many levels, and I've made some great friends because of it, seen some great shows, gained favorite new bands, met people who've contributed to my musical identity since I was a teenager… It's been an amazing, singular thing that has helped me reveal some of my ability and worth to myself."
It's like breaking up with a long-term lover, leaving NTSIB – it wrenches my heart. But I've decided not to shut the blog down. Instead, I'll be handing the reins over to my brilliant, rock-steady, strong and capable co-blogger Jennifer, and it is a salve on my broken heart to know that it will go on.
And I may be back with the occasional post. There are upcoming albums from the Wind-up Birds and the Payroll Union, after all.
My gratitude and love to every musician who has allowed me to hawk their wares, to every PR person who has pushed the right thing at the right time, to every fellow blogger who has offered their support and friendship, to Jennifer, to our beneficent benefactor, and to every reader who has stopped by even for a few seconds. As patron saint Joe Strummer said, without people, you're nothing.
So I'll take my leave of you now and hope everyone will join me in wishing Jennifer the best, eager to see where she will steer this craft next. Mutts are going to play me out with a song that seems appropriate.