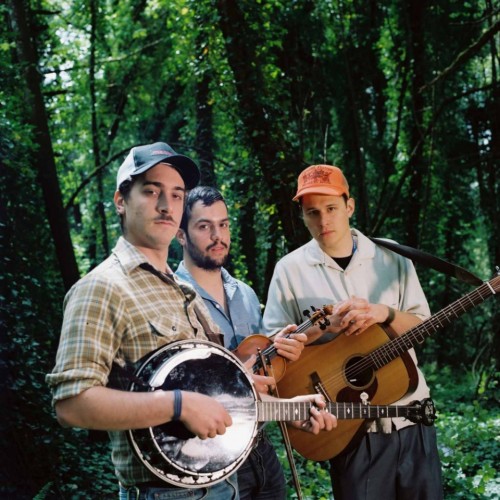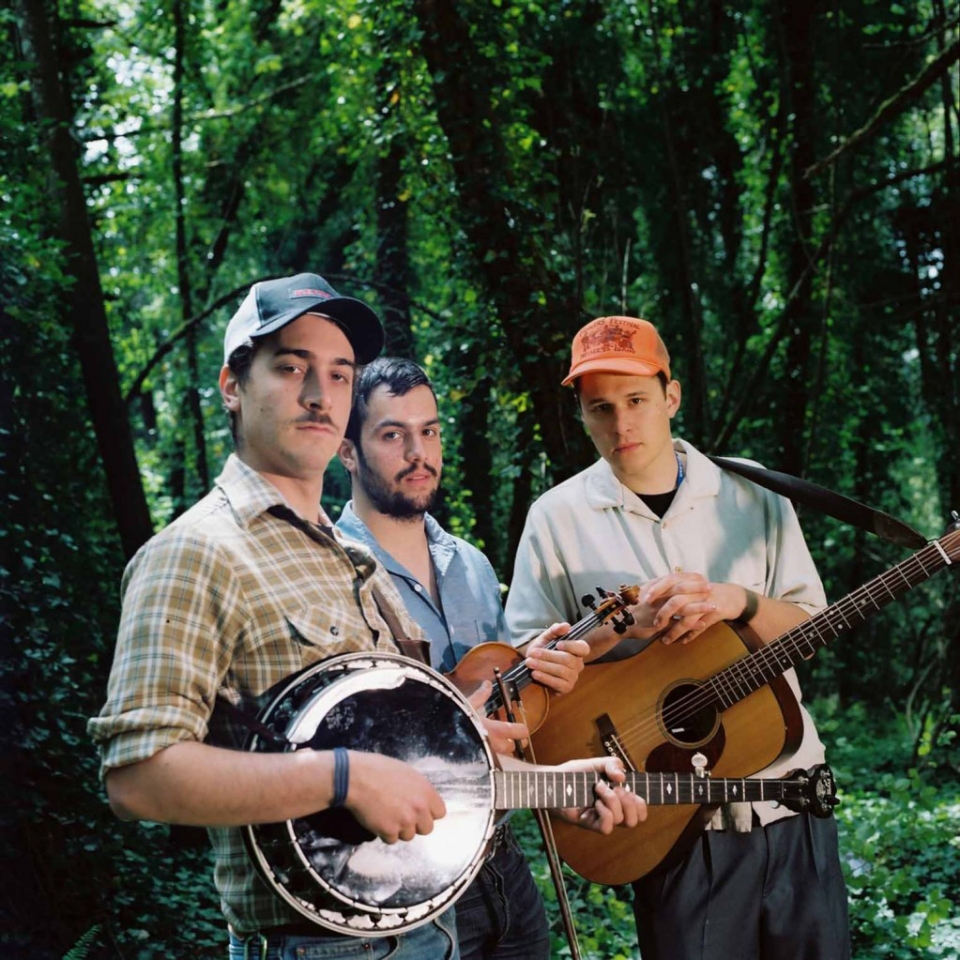 The last time I wrote about Water Tower Bucket Boys was in September. Since that time they have changed their name to just Water Tower and become a trio. They've also put out a new record, called Meet Me Where the Crow Don't Fly, and if, like me, you are into high-quality punk-infused bluegrass, you will want to get ahold of those tunes right away.
Meanwhile, after listening to (and LOVING) their earlier record, Sole Kitchen, I had some questions. Below, Kenny Feinstein (guitar, mandolin, harmonica and vocals) has some answers.
Is it difficult, being a (mostly) bluegrass band, and hailing from an area of the country (i.e. the Pacific NW in general) that's best known as the epicenter of grunge?
It is not difficult really. We are just as connected to grunge as we are to country music generally speaking. In fact, our most intense/hardcore fans seem to come from Seattle.
I understand Gil Landry of Old Crow Medicine Show has given you a copy of a very special map. It sounds like the Marauder's Map, but for buskers. I bet he doesn't give that out to everyone. What are some of the stories of the map? And also what states does it go through? (Are you allowed to give excerpts? Like if you find yourself in Nebraska and have to sing for your supper, where should you go?)
The map started in Asheville, North Carolina for us because that is where we met Gil. The trail winds down through New Orleans, through a few hot spots in Texas (had to miss these), a few spots in New Mexico and Arizona, and plenty in California. Because of our schedule, we had to drive from Baton Rouge, Lousiana to Madrid, New Mexico pretty much non-stop.
We started out at around 3 pm or so and drove late into the night. Somewhere outside of Dallas at 2 am we ran into an insane lightning storm. The rain was so bad we had to stop on the side of the road and wait. After 20 something hours of driving we finally made it to New Mexico and took a little nap in middle of the desert.
A very valuable piece of the map is in Madrid, New Mexico. This is a one-street town/artist colony with a pub called the Mine Shaft Tavern at the end of the block. The houses that line the street all seem to be inhabited by different types of artists. Behind the stage in the tavern is an entrance to a now defunct mine.
Basically Gil said "you need to get to this town." Even though the place is so small, tourists come from miles around to see what wonders lie there. Gil said you can busk across the street from the bed and breakfast any day and make good money, so we did. He also mentioned that the people at the tavern would ask us onstage, which they did. We had a great adventure in that town, and a great couple of shows.
Why did you name the band Water Tower?
We live close to a water tower where we used to spend a lot of time hanging out and playing music.
Normally I ask what was the rock and roll lightning strike song. This time I'm going to ask: what was the country lightening strike? (Though you can tell me the rock and roll lightening strike song, too.)
Bill Monroe- Shady Grove. Rock song: The Offspring- Bad Habit
What was your first show (that you went to, not that you played)?
Red Hot Chili Peppers in Mexico City.
What was the first record/tape/cd/etc you acquired? What was the last one?
I found a Paula Abdul tape in my brother's trash can. I cherished it until it was gone. Latest record I got was Lil Wayne's Tha Carter IV.


And now, as further enticement, I present some recent videos for new songs:

Meet Me Where the Crown Don't Fly, the title track on the new record:
Meet Me Where The Crow Don't Fly (Official)

Easy Way Out, recorded at the 2011 Pickathon: