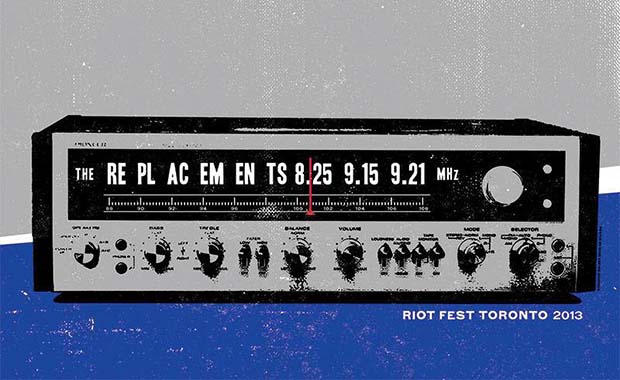 Everything you wanted, they were.
So says our friend and Toronto musician Christian D. Christian saw the recently-reunited Replacements play at the Toronto Riot Fest date, and with all the debate flying around on whether the Replacements should reunite (spoiler alert: Too late! They already did), Christian wanted to get his take on things down into words, and he kindly let us post his thoughts.

Watch this video on YouTube
I'm betting that, like me, a lot of the audience at Toronto's Riot Fest, never got to see the Mats the first time around. For me, it wasn't so much about "was it worth the wait", but rather a chance to see what might have/should have been. Based on those songs, the critical accolades, and the snotty punk attitude, it always seemed like the Replacements should have been goddamned huge. "Best band of the '80s", remember that? Maybe they were ahead of their time or too fucked up to play the game – whatever it was, it never really happened for them.
BUT – the legacy looms large. I grew … Continue reading