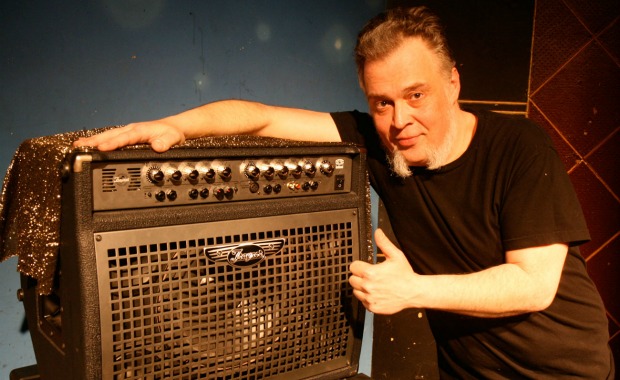 Our friend Michelle Evans has another report from Nashville for us, this time with the diversely-talented and widely- and highly-regarded Rick Steff.

Photo by Brandy Munsell
Rick Steff, to me, is one of the best things about Lucero, so I jumped at the chance to speak with him at Mercy Lounge in Nashville. We discussed life in Lucero, his incredible career as a journeyman, and, last but certainly not least, his daddy. (Turns out, his father and my grandfather may have played together with the Ringling Bros. Circus.) Long ago dubbed by yours truly as "The Nicest Man Alive," Rick is as talented as he is nice. I think you'll agree.
What have you been working on recently?
Well, I do a lot of records. I've been on more than a couple hundred records. Most recently, the records I've done outside of Lucero, that I think are of certain note, are the Amy LaVere record, Stranger Me, that's on Thirty Tigers. John Stubblefield also performed on it, and it's just a really unique record by a really unique artist that we've had out … Continue reading