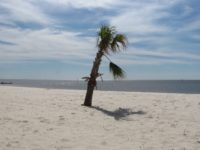 The more accurate title of this post would be 2016: The Year I Waited Nine Months to Post My SXSW Pictures, since that is where 99% of these shots are from. The remaining 1% are from New Year's Eve 2015, taken too late to be included in last year's round-up.
So, yeah, anyway, here they are, better super late than not at all, I guess?
Here's the one from NYE:
The Molly Ringwalds, Biloxi, MS, NYE 2015
SXSW was, by turns, glorious and exhausting. There is so much music, and so little time, and so many people. I was pleased to be there – to have been invited to be there, given the honor of a place on a panel, because honestly, otherwise, I would not have gone – but I did not really feel like I was among my people until the third day, when I walked into a grimy punk bar far from the main (festival) drag. At that point I was also so tired and people'd out I was about ready to just lie down on the (disgusting) floor and let the sea of noise wash over me.