It's a simple yet sublime pleasure, and just thinking about it can make you feel a little calmer, a little more content. Imagine: You bring out one of the good rocks glasses (or your favorite mug or a special occasion tea cup) and pour a couple fingers of amber liquid (or something dark and strong or just some whole milk). You drop the needle on the jazz platter (or pull up a blues album on your mp3 player or dig out that mixtape from college). Ensconcing yourself in the coziest seat in the house, you crack the spine on a classic (or find your place in that sci-fi paperback or pull up a biography on your e-book reader). And then, you go away for a while. Ah, bliss.
In this series, some of NTSIB's friends share beloved albums, books and drinks to recommend or inspire.
---
England is the second song I listened to from Ilana J (Ilana Jeavons), and is by far my favorite from her new EP, Free Falling from the Ground Up. Her voice is a delight, the beat is infectious; what makes it interesting to me is she's singing about the traditional English concept of self – green and pleasant land, land of hope and glory, and so on – in a decidedly non-traditional way.
Here's an illustrative video:
Ilana J - England (Official Music Video)
And with that, I turn the floor over to Ilana J, who has joined us today to share a favorite book, record and drink:
---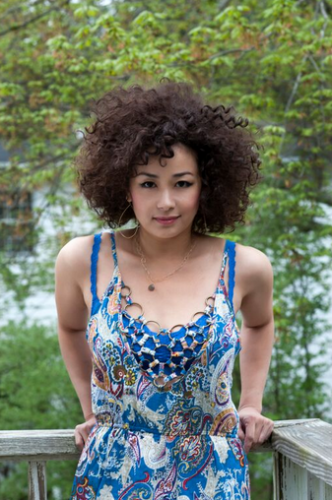 A GOOD READ
This is a difficult one for me simply because I read alot so I have to pick the best I read this year which is The Farm by Tom Rob Smith . . . he is more well known as the author of Child 44, soon to be a movie.
Anyway The Farm is about this 20ish year old guy called Daniel in London who thinks his parents are enjoying retirement on an idyllic farm in Sweden after selling their business in North London.
Until he gets a phone call from his dad saying his mum hasn't been herself and is now in a mental home. So Daniel, in a state of panic, gets ready to fly over to join his dad. But just as he is about to leave his mum calls and say something to the effect of . . . Don't believe a word your father tells you . . . I am coming to London and I will meet you at Heathrow!
Well I just didn't really stop reading after that . . . I just love books like that.
I perhaps found it more compelling because I thought about my parents in that situation (who thankfully have recently divorced.) Their book would have been Epic by proportion!!
A GOOD LISTEN
Thats an easy one . . . Hopes and Fears by Keane.
Clever lyrics, dreamy sounds, every song is brilliant and I must have listened to it a million times!
Quote from I Can't Stop Now
I noticed tonight
that the world has been turning
while I've been stood here dithering around,
though I know I said that I'd wait around until you need me,
I have to go, I hate to let you down
Now I cant stop now, I've got troubles of my own,
coz I'm short on time,
I'm lonely and I'm too tired to talk
Hah I think he's giving someone a dig!
Keane - Can´t Stop Now (Live At O2 Arena DVD) (High Quality video)(HQ)
A GOOD DRINK
Coming from inner city Birmingham and having spent 4 years at Uni my drink has to be alcoholic as the only other drinks I have are water or Tetley tea which are extremely dull. I love wine especially French . . . my favorite white is Montrachet and my favorite red is Pomerol.
A glass of wine a day makes life a little less dull!!!