It's a simple yet sublime pleasure, and just thinking about it can make you feel a little calmer, a little more content. Imagine: You bring out one of the good rocks glasses (or your favorite mug or a special occasion tea cup) and pour a couple fingers of amber liquid (or something dark and strong or just some whole milk). You drop the needle on the jazz platter (or pull up a blues album on your mp3 player or dig out that mixtape from college). Ensconcing yourself in the coziest seat in the house, you crack the spine on a classic (or find your place in that sci-fi paperback or pull up a biography on your e-book reader). And then, you go away for a while. Ah, bliss.
In this series, some of NTSIB's friends share beloved albums, books and drinks to recommend or inspire.
---
Lylit, of Austria, is a classically trained pianist and jazz vocalist who studied at the Bruckner Conservatory in Linz, Austria. Now she's brought her considerable talents to bear on pop music, and is releasing her first record today, called Unknown. It's a collaboration with producer/drummer Andreas Lettner; Unknown is the first single from that record, and it is really great.
I liked it because it has a killer beat and is essentially about the joys of backflipping into the slipstream and calling the landing as you're coming down.
And now, here is Lylit, to share a favorite book, record and drink.
---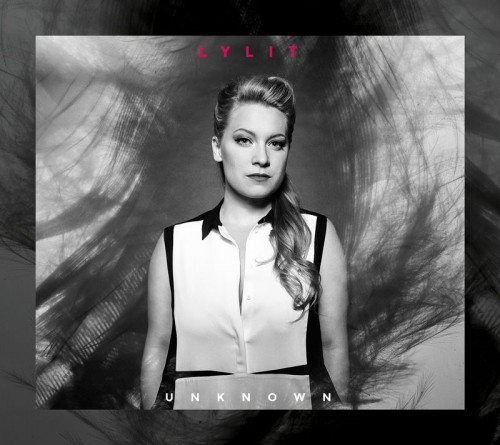 A Good Read:
When I think of a good book, i think of the writer Martin Suter. He's been fascinating me with his creations for years now. I read his novel A Perfect Friend in, I think, two days- I just couldn't stop. A young man, called Fabio Rossi, finds himself waking up in the arms of a stranger, who claims to be his girlfriend and missing his entire memory of the last 50 days. His old girlfriend is now living with his best friend, his beloved ones turned their backs on him and his whole life seems to have changed in these last and lost weeks. From that moment on he tries to retrace his steps to find out the truth and getting to know his new life, while trying to get back his old one.
[Editor's note: I could only find A Perfect Friend in German and French, but a few of his other novels, including The Chef, are available in English.]
A Good Listen:
My favourite soundtrack to this book would be the album Bon Iver by Bon Iver. It always makes me wander around in my own past, my memories and dream about things that might come.
Bon Iver - Perth (Deluxe)
A Good Drink:
If I had to choose a drink that would go perfect with this book then it would be a Mezcal Mule. I am a major foodie and this drink's smokey and intense taste always gets me. A dark room, an old wooden table, a couple of slices of sourdough bread with olive tapenade, Perth coming out of the speakers and this book. Perfect night.