It's a simple yet sublime pleasure, and just thinking about it can make you feel a little calmer, a little more content. Imagine: You bring out one of the good rocks glasses (or your favorite mug or a special occasion tea cup) and pour a couple fingers of amber liquid (or something dark and strong or just some whole milk). You drop the needle on the jazz platter (or pull up a blues album on your mp3 player or dig out that mixtape from college). Ensconcing yourself in the coziest seat in the house, you crack the spine on a classic (or find your place in that sci-fi paperback or pull up a biography on your e-book reader). And then, you go away for a while. Ah, bliss.
In this series, some of NTSIB's friends share beloved albums, books and drinks to recommend or inspire.
---
Chuck Hawthorne, currently of Austin, Texas, released his first record earlier this week. Made after 21 years in the Marines and the product of a chance airport encounter with Ray Bonneville, it's called Silver Line. Bound To Be Bound is the second song that I listened to; it's also the one that hooked me and that I was still humming to myself days after I listened to it.
Also excellent is Silver Line, which is a love story about train travel. I listened to it and thought, wistfully, about the times I traveled 3000 miles sitting up and washed my hair in the sink while the iron horse rolled over the mountains.
And now, I turn the floor over to Mr. Hawthorne, who joins us today to tell us some stories about his favorite piece of literature, record and drink:
---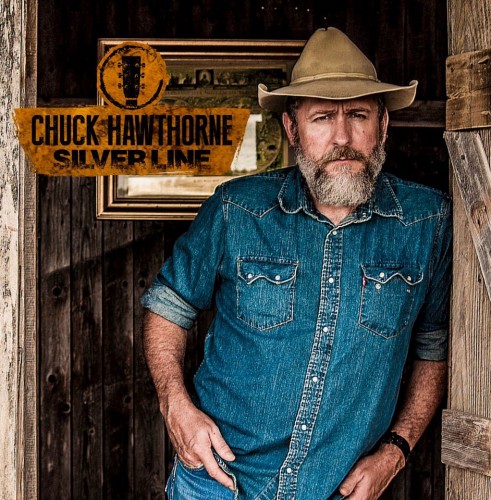 A Good Read:
Spent a whole week on the University of Texas' pistol team. A couple of regular members ended up sick right before an out of state pistol match and me and my buddy Josh got volun-told to pack our gear. We did, as good Marines do, and all hopped in a van and headed to the University of Colorado at Boulder. Josh and I got shit-housed the night before the match and may or may not have contributed to UT's loss of that competition. Hungover, defeated, and fired from the team, we headed back into town.
I stumbled into a store and discovered a coffee table book called, Buckaroo – Visions and Voices of the American Cowboy edited by Hal Cannon and Thomas West. I tucked that book into my grip with the intention of reading it and listening to the included CD when I got home.
But, we ran into a white-out blizzard in New Mexico on our way back and was forced to overnight in a little roadside motel. Josh and I ran – on foot – across the highway in the blizzard to a liquor store to grab libations. Miraculously making it back unharmed, I cracked a cerveza and started thumbing through Buckaroo. The book showcases several notable people of the American west, but one guy in particular caught my eye. His name was Buck Ramsey.
Buck was from Amarillo, Texas, had cowboyed before and after a stint in the Marines and, after a tragic horse wreck left him wheelchair-bound, had become a singing, songwriting, western poet. I'm not talking rhyming horses, bees, and fuckin' tumbleweeds – I mean world-class literature winning a National Endowment for the Arts amongst many other awards. He was "discovered" after submitting some pieces to the National Cowboy Poetry Gathering in Elko, Nevada. Now, I'm from Amarillo, was a Marine, had spent some time as an inept cowboy, and was a pretty shitty poet and songwriter at the time of this discovery. I set out to meet my new hero . . .
I was playing guitar at the Lonesome Dove Ranch in Liberty Hill, Texas not long after this and was talking to the ranch owner, my good friend and Amarillo native, Steve "Shaman" Shaw. One of us brought up Buck Ramsey and I shouldn't have been surprised that Steve was a close friend of Buck's. Holy shit. Steve spent the better part of the day regaling me in these legendary tales of Buck Ramsey. You know, all the good behind the scenes stuff everyone wants to hear. How he could recite Shakespeare sonnets while drunk and bring the party to reverent silence. How The Shaman Steve, a cowboy poet himself, and Buck could trade verses on T.S. Elliot's The Love Song of J. Alfred Prufrock. Are you fuckin' kidding me? I vowed on my next trip to Amarillo, I was going to track down Ramsey and meet him.
I took some leave during Christmas '97 and sailed north to Amarillo to spend the holidays with family and friends. A day or two after we rang in 1998, I was drinking whisky and playing guitar for another cowboy hero and mentor of mine, Cliff Lowe.
Between drinks and songs, I asked Cliff, "You don't happen to know a guy by the name of Buck Ramsey, do you?" Cliff says, "Buck? Hell, let's call the sonofabitch!" With that, he picked up the receiver to the green rotary phone by his chair and dialed up Ramsey. Buck's wife answered the phone. Turns out, Buck wasn't feeling well but would be up for a visit the next day at 9 AM, sharp. Couldn't believe it.
Taking my leave from Cliff and with plans to meet the next day for my introduction to Buck Ramsey, I headed out. Linked up with my amigo Brandon "Brand Iron" King. We grabbed our guitars in search of a bar that would have us. We didn't book gigs back then – we just showed up with attitude. Ended up at Cecil's bar way out on the east side of town and we put on a little show for the folks. I announced to the three people in the crowd that tomorrow I was to meet the Amarillo legend, Buck Ramsey. A drunk shouted out, "He just passed away!" I dismissed him as being too far gone for reality. We finished up our set and shut down the bar.
Driving the back roads to Brand Iron's house, we slid off the muddy road into a ditch. Hopelessly stuck, Brandon's wife Raelynn had to come to our rescue pleased to be woken up in the early morning hours, I'm sure.
Abandoning my truck and with muddy boots, we loaded up in her rig and she handed me an early morning edition of the Amarillo paper saying, "I'm sorry, Chuck." The drunk had been right. Front cover story of the passing of Buck Ramsey.
At daylight, I called up Steve Shaw down in Liberty Hill to break the bad news. "I'll be there in six hours."
I rode Shaw's coattails to get into the funeral. Felt a bit like an imposter, having never met the man, but I wanted to at least pay my respect. Cowboys, writers, poets, and musicians from all over the country showed up. Oddly, I saw my high school Marine ROTC instructor there, LtCol John Regal. Turns out he and Buck were roommates in college. The web of Buck Ramsey was spun pretty intricately I was learning.
After the service, we all crowded into a steak house. Buck's wife, Bette was holding court to all the well-wishers, friends, and fans. Still feeling awkward for even being there, I went and grabbed my guitar from my freshly un-stuck truck at Steve Shaw's insistence. Shaw had them turn off the house music and I sheepishly started in on some forgotten song. About 20 folks left as soon as I started picking and I just knew I was fucking this up – running everyone off. But, it wasn't long before they all returned toting instruments. The jam was on. I remember some guy in Michael Martin Murphey's band playing my guitar and me playing a song for Buck's widow and rendering some small words of condolence.
Many years later, I was at a diner in Stoughton, Wisconsin grabbing some chow before a Ramblin' Jack Elliott show. Jack and his road manager entered the diner. Seizing the opportunity to meet another hero and legend, I stepped up to Jack and introduced myself.
"Jack, my name is Chuck Hawthorne."
"Pleased to meet you. Where you from?"
"Amarillo, Texas"
"My God, Amarillo? Did you know Buck Ramsey?"
A good read . . . Anthem by Buck Ramsey.
Between Grass & Sky: Rhythms of a Cowboy Poem
P.S. Campfire recitation of Anthem by Steve "Shaman" Shaw beats reading it, every time.
A Good Listen:
Found out Ramblin' Jack Elliott and Guy Clark were doing a show in Conroe, Texas. Must've been 2010 or so. I was going through a divorce, about to leave the Marine Corps, and was stuck at my duty station in Milwaukee, Wisconsin at the time. I said, "To hell with this. I'm going to fly down to Austin, spend a night in the Driskill Hotel, and then go catch that Conroe show." Guy wrote a song called, Ramblin' Jack and Mahan about a drunken night Guy, Jack, and Larry Mahan had spent at the Driskill during Jerry Jeff Walker's Birthday Bash…this was my reasoning.
At the rental car counter in the Austin airport, the gal asked me, "Would you like to upgrade to a Mustang?"
"Hell yes." Pretty poetic, I thought.
I sailed that Pony right out of the airport to the convenience store and picked up a case of beer. Now my luggage included two pieces: a guitar and beer. Got to the Driskill and drove around looking for a parking space. Parking in downtown Austin is notoriously difficult. After making 3 or 4 loops, I stopped and asked the doorman where in the hell I could park.
"It's valet parking, sir."
"Oh."
Next thing I knew, a bellhop grabbed my "luggage" and was trying his best not to laugh. It's my big weekend and I was tipping everyone $20 bills. I was down $60 by the time I got to room 436. I decided to call up my friend and amazing songwriter, Tim Henderson – the man Townes Van Zandt said was the " . . . best songwriter I know." He agreed to meet me for a jam session. I was pretty stoked. Called up some other friends, Marcus and Chandra Ward, and told them to bring their guitars for a chance to meet and jam with Tim by God Henderson. I had no idea that this would be the last time I ever saw Tim.
Tim brought his Spanish flaminco guitar he'd bought in Spain in 1963.  Same one he's always used. It was a freshman dance for who was going to play first… Tim invited me to open up his guitar case and pick flaminco.  I inspected the guitar first. The fingerboard was deepened from the thousands of miles Tim's hands had put on it, mostly on the low end.  The top had aged a gorgeous orange.  The finish on the back was worn in a circular pattern from connecting with Tim's gut…I started picking on it.  Buzz back and missed notes…the board was wider than I was used to.  I scratched out the melody to Tim's Maria Consuela.  If anyone noticed, they didn't say. I handed the guitar over to Marcus for his inspection and he loosely picked on it for a while. 
Tim started regaling us in stories varying from old "feud country" songs and 11th century melodies to his family history. Now, Tim was a genius – literally. Spoke seven different languages. Marcus and Tim started talking music theory. All that shit flew right over my head. Tim spoke about the old Austin days: Tom Russell, Nanci Griffith, and James McMurtry. We all traded songs pretty late into the night. So, Marcus, Chandra, and I can all say we got a personal concert by Tim Henderson – magic.
Came time for Tim to go, so we all escorted him down to the lobby.  I was hauling the flaminco. There was this beautiful young woman in a brown and white slip dress standing there all alone looking a little pensive. I spotted her right away and Tim did too. I know because as the rest of us waited on the valet to bring his car, Tim lightly strolled his 70-something years over to her to say hello. She responded in broken English. He immediately picked up on the accent and replied in French. She was blown away. They proceeded to chat away in her native language and I saw Tim hand her one of his CDs.  Tim's car arrived. I put his guitar in the back seat and shook his hand as he left.  Frenchy stood curbside with all of us and watched as he drove away.
Once he disappeared from sight, she looked at me and in her broken English said simply, "What a beautiful man." Indeed.
A good listen . . . Tim Henderson's The Wind Knows My Name.
A Good Drink
My brand leans towards "Wet & Free" – though Coors yellow-bellies have long been a staple of an admittedly voracious love of drink I was blessed with. My "Wet & Free" policy has led to some fuckin' doozies.
A bad drink . . . Army high command in Iraq, who were also in charge of us lowly Marines, created General Order #1: a general ban on the consumption of alcohol in deference to Muslim religious practices. It always struck me as absolutely ridiculous for various reasons, chiefly that prohibition practices in a combat zone had the predictable results to anyone familiar with human behavior or American history. Yes, we drank. Also, General Order #1? Number One? I think my Number One General Order would involve anything else related to the mission, but what the hell do I know?
Christmas Eve in Baghdad. I was part of a little 11-man advisor team on an Iraqi military base. Things were quiet and we were all overdue for a good cork-pull and bottle-hoisting session. Plus, it was Christmas dammit! What better holiday to show no regard for any religious practices – Christian or Muslim – and get drunk?
Some kind soul from stateside had smuggled us in a good bottle of scotch through the mail hidden, appropriately, in a Cap'n Crunch cereal box. Salute and salut. But 11 Marines and one bottle is simply poor math. The scotch was not savored and sipped as scotch was meant to be. Rather, it was swilled in record time and we all sat looking at each other with shit-eating grins in the knowledge that a genuine hoist-fest had commenced.
Undeterred by the empty bottle, we had our Iraqi interpreters go out in town in search of more liquor. Turns out Iraqi prohibition works the same as it did for the Americans. I've no knowledge of how or where they found it, but they soon returned with an ample supply of something wet and in their kindness and respect for "our" holiday, the drinks were on them.
I've also no knowledge of how any of us retained our eyesight. Bathtub gin? Please . . . Don't know what it was called and couldn't pronounce it if I did; but this rot-gut shit must've been brewed in a garbage ditch and filtered through a dirty sock. THE absolute worst shit that has ever been my sorry pleasure to drink. We polished off every bottle.
A good drink . . . El Corazon Anejo tequila – preferably gratis.