It's a simple yet sublime pleasure, and just thinking about it can make you feel a little calmer, a little more content. Imagine: You bring out one of the good rocks glasses (or your favorite mug or a special occasion tea cup) and pour a couple fingers of amber liquid (or something dark and strong or just some whole milk). You drop the needle on the jazz platter (or pull up a blues album on your mp3 player or dig out that mixtape from college). Ensconcing yourself in the coziest seat in the house, you crack the spine on a classic (or find your place in that sci-fi paperback or pull up a biography on your e-book reader). And then, you go away for a while. Ah, bliss.
In this series, some of NTSIB's friends share beloved albums, books and drinks to recommend or inspire.
---
The Incredible Magpie Band (Lee Knowles (vox/guitar), Lou Taylor (bass/vox), Ben Hardcastle (lead guitar/vox), Matty Davey (guitar), Ewok Layton (drums/percussion), of Wakefield, West Yorkshire, England, recently released their debut single This Chose Me as well as b-side Money, and they are both a rollicking good time:
And now I turn the floor over to frontman Lee Knowles (blue jacket, below) so we can learn more about his favorite book, record and drink:
---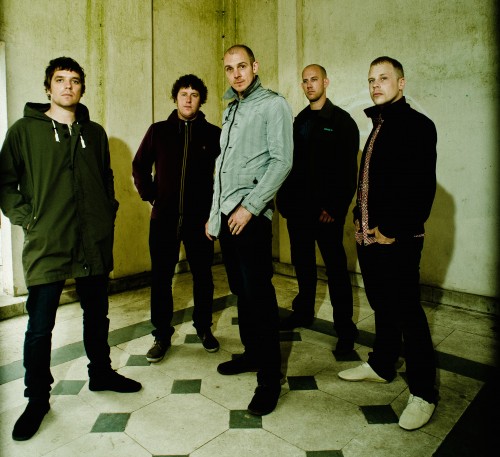 A Good Read
Reading books is something I very rarely have time for except on holidays, sat on the beach or around the pool with a few beers, usually I've got the iPod in my ears. I have read fiction, especially when I was younger but what I mainly go for are bios, Gangsters, sports people but mainly musicians. The last one I really enjoyed was [Happy Monday's lead singer/lyricst] Shaun Ryder's book, Twisting My Melon, it's a great read with loads of mad stories about what they used to get up to, you can imagine! Not to many dates, places, names, probably cause no one can remember them!
A Good Listen
Been listing to a couple of things recently, Sgt Pepper's Lonely Hearts Club Band, because The Beatles are never too far away, Rodriguez, Cold Fact and Harvest, Neil Young. I love the way Harvest is recorded, it sounds so real, you can close your eyes and the band could be in the room playing. Everything sounds as though it hasn't been touched. Rodriguez is magic, there is something so different but so familiar about the way he writes songs and the words he uses. Sgt Peppers is a masterpiece, it's easy to take for granted how good the Beatles were, you listen to their music you think, the Beatles, great, I love this song. But it's good to stick the head phones on and have a real good listen to Sgt Peppers and realise that its four lads from Liverpool that did that, albeit extremely talented lads, plus, George Martin, who made the bands evolution possible.
Lucy in the Sky with Diamonds (live) – The Beatles
Rodriguez – Crucify Your Mind
A Good Drink
First thing in the morning, coffee, as many cups as I have time for! And then a steady intake through the day. I'd say my favourite alcoholic tipple, at the moment is Guinness, but being from Yorkshire I will drink anything, especially if it's free!! Ha.