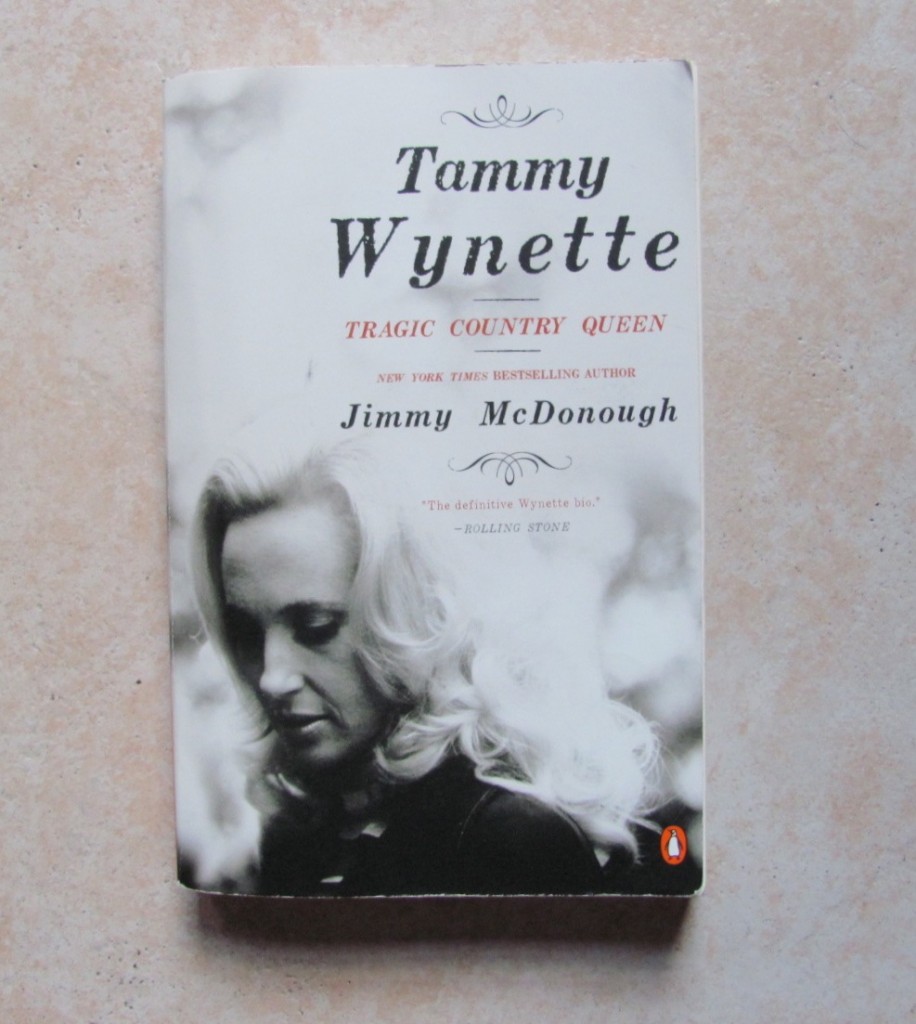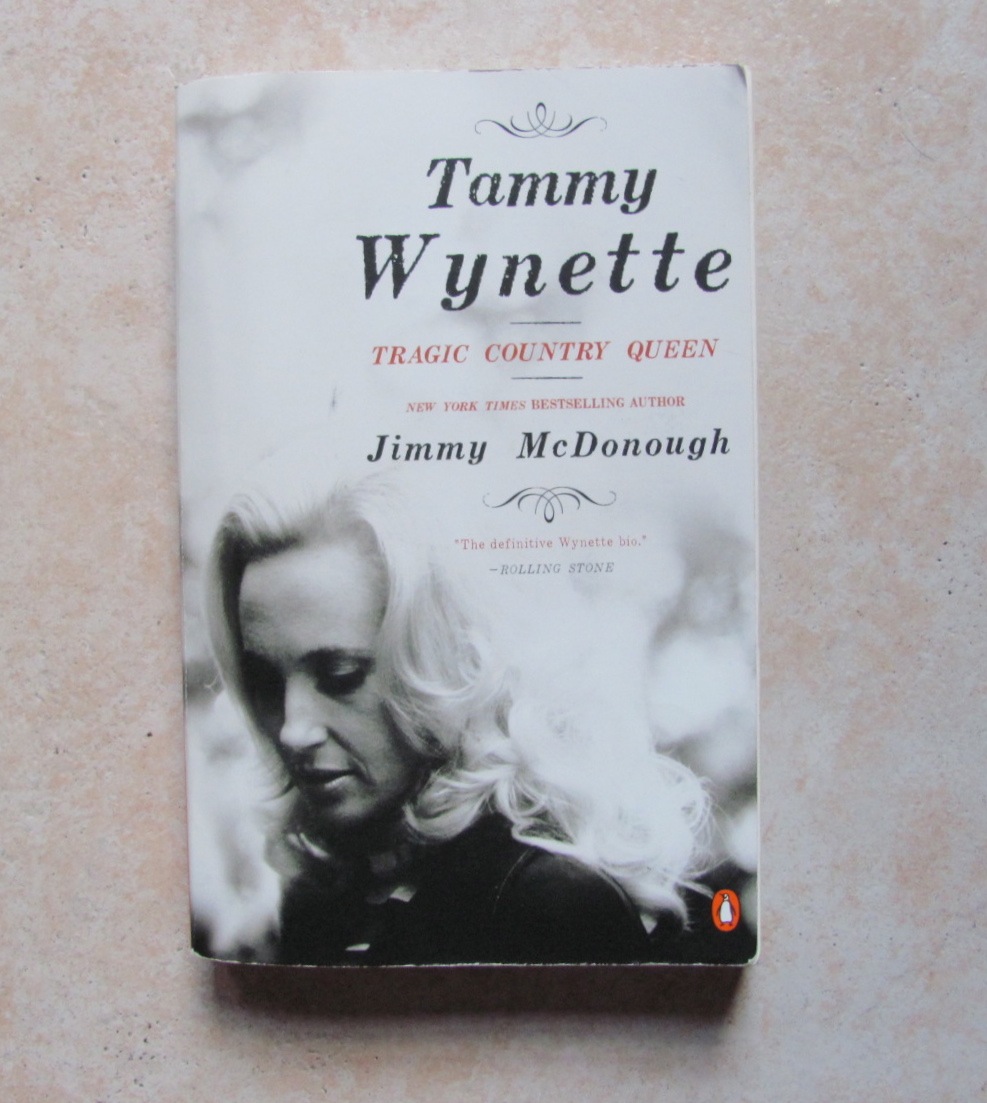 When I found this book in the music section of a used book store in Boston, I added it to my pile immediately.
Not because I'm a dedicated fan of Tammy Wynette – my favorite version of Stand By Your Man is the Lyle Lovett cover that was included in the Crying Game – but because she is such an iconic figure in country music, and I felt I should get to know her better.
Plus I've been reading a lot of auto/biographies of male rock stars lately, and I felt like I should branch out a little bit.
I may have picked it up out of a sense of duty, but what I got was the best kind of surprise. I loved this book. I honestly did not want to put it down, even though it was largely responsible for having Stand By Your Man stuck in my head on infinite repeat for the better part of a week.
Wynette's story is a real rollercoaster ride of triumphant commercial success highs (all those #1 songs!) and tragic personal lows (her fifth marriage; being addicted to painkillers for most of her adult life due to extensive physical problems), but what really makes this book great is how much Jimmy McDonough loves her. His enduring affection for his subject melded with stubborn journalistic devotion to the truth – even if it is an ugly truth – is on every page.
I also learned a lot about Nashville, and the way country music used to be made, which, then as now, is very, very different from how rock music is made. McDonough also provides what has to be one of the finer, snarkier descriptions of Nashville ever committed to paper, which is Imagine that you're at the dry cleaners, they've lost your pants, and you're expecting them to be found. Then imagine you've been standing there waiting for forty-seven years.
And yet, as McDonough amply demonstrates, the place is home to so many vibrant characters. For example, George "The Possum" Jones, the country superstar who was the third of Wynette's five husbands and by all accounts of the love of her life. Theirs was a stormy, dramatic union; they were married in 1969, divorced by 1975, and yet still continued to make beautiful music together for many years afterwards.
On a related note, this book is also a pretty good introduction to George Jones. I learned a lot about The Possum, not least being that his hell-raising days were the factual base One More Last Chance which was a hit for Vince Gill long after Jones had (more or less) settled down.
The one minor warning I would leave for the adventurous and ignorant coming after me is that McDonough presupposes a certain familiarity with the major events of Wynette's personal and professional life. While it's possible to enjoy this book without doing any previous reading – I know I did – I have a feeling the overall experience would be enriched by having at least a skeletal understanding of her story.
In summary: A++, add this to your end of summer reading list right away.
And now, some videos, so you can see The First Lady of Country Music in action.
Up first is D-I-V-O-R-C-E, her fourth #1 hit:



You know what's next, right? Warning: may get stuck in your head for days at a time. It was so firmly lodged in mine that I fell into a Stand By Your Man-shaped YouTube hole while trying to exorcise it. My conclusion: I have mixed feelings about the various non-Lyle Lovett modern renditions, but I did enjoy Sara Evans' version. I also came to the conclusion that this is not a song for the faint of heart or those possessed of a nervous disposition. You have to stare it down and then get up there and belt it out.



And here she is with Mr. Jones, and one of their most famous duets, Golden Ring:



And finally, singing Silver Threads and Golden Needles with her contemporaries, friends and competitors Dolly Parton and Loretta Lynn: