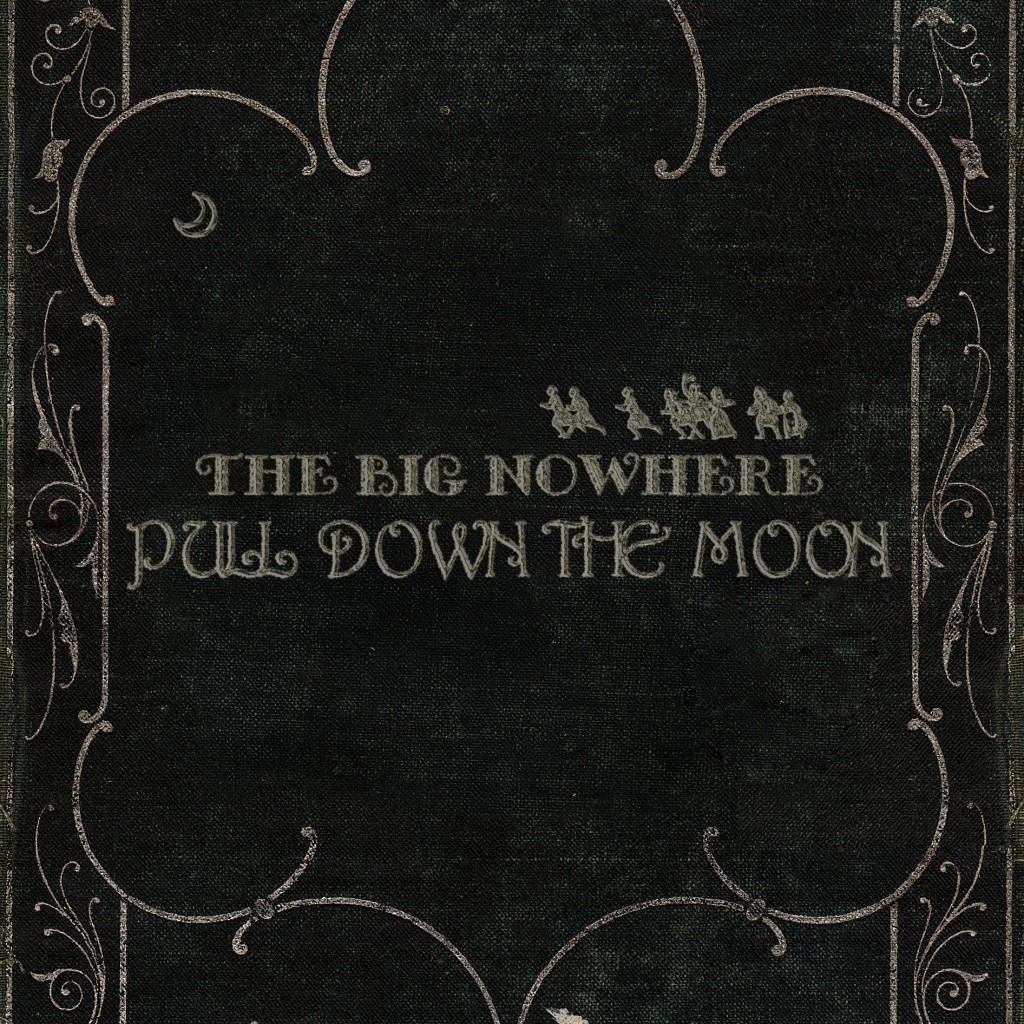 Good morning, NTSIBbers. Some of you may recognize today's band from their recent appearance at Couch by CouchWest, but for those of you that don't, please meet The Big Nowhere, from Glasgow, Scotland.
Their line-up is still evolving, but the music I'm bring you today is the work of Simon Sinclair (Vocals, Guitar, Slide Guitar, Organ, Percussion, Melodica, Saxophone), Billy Crowe (Guitar, Bass, Vocals, Harmonica, Banjolin, Lap Steel), Joe Keegan (Piano, Organ) and Peter Morgan (Drums).
Together they make music that sounds like it belongs somewhere (or some-when) a little bit wilder than now; some place and time where people are just starting to build dance-halls on the frontier.
The song that hooked my attention was, as it happened, the first song on the record: Some Kind of Sickness. Something about the tune was familiar, but I couldn't quite work out what it was – something about the melody, maybe. I found myself humming it at odd moments, trying to figure it out. The penny finally dropped one afternoon when I was listening to it on the uptown 4 train, and both humming along and playing the drums on my knee.
See if you can work it out:
(The answer is: It's built on the frame of an old Appalachian ballad called On Top Of Old Smok(e)y, the first recording of which is lost in the mists of time; the one the link uses the arrangement created by Pete Seegar in 1951. Burl Ives and Bing Crosby sang a duet version, and Hank Williams Sr. covered it as well. And that's not even getting into the many parodies, starting with On Top Of Spaghetti, recorded by Tom Glazer in 1963.)

Also fun to sing along to is (Why Won't You) Make My Telephone Ring:


and my personal favorite, Untitled Song Regarding the Dangers Of Making Faustian Pacts (short form: Untitled Satan Song):


Also worthy of note is the three-part super-creepy murder-ballad song series called "Hansen's Trailer Park Suite": Johnny Walker Red, My Name is Bob Willis and Song for Suzannah. This is one of the few times I will say this, but, be sure to listen to them all together and in order, or else the story doesn't quite make sense. There's a full explanation here, which I encourage you to read; meanwhile, I'll start you off with the first one:



And now, on a somewhat lighter note, I give you two videos. The first one for a song called Junk Band, and is from their Christmas in the Gutter EP. I love it because it approximately what would happen if someone had made Twin Peaks as a silent movie.
It has many of my favorite things, for example: a moody black and white color scheme! title cards! a man in a bowler hat! Magic tricks! Shadow dinosaurs! I could say more but that is my allotment of exclamation points for this post!


The Big Nowhere - Junk Band (official video)
And finally their
CXCW 2012
performance of
No-one Here But Ghosts
, new and as-yet-unreleased:
The Big Nowhere - No-one Here But Ghosts (Couch by Couchwest 2012)