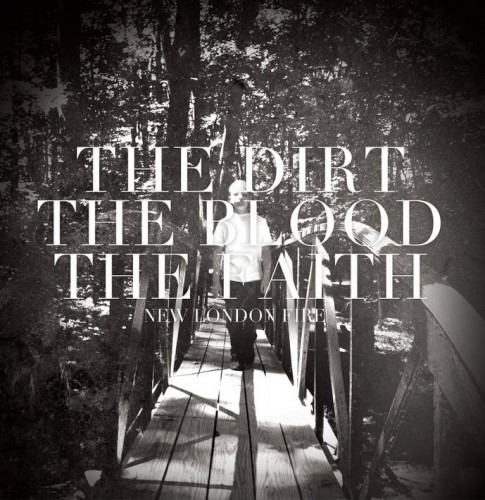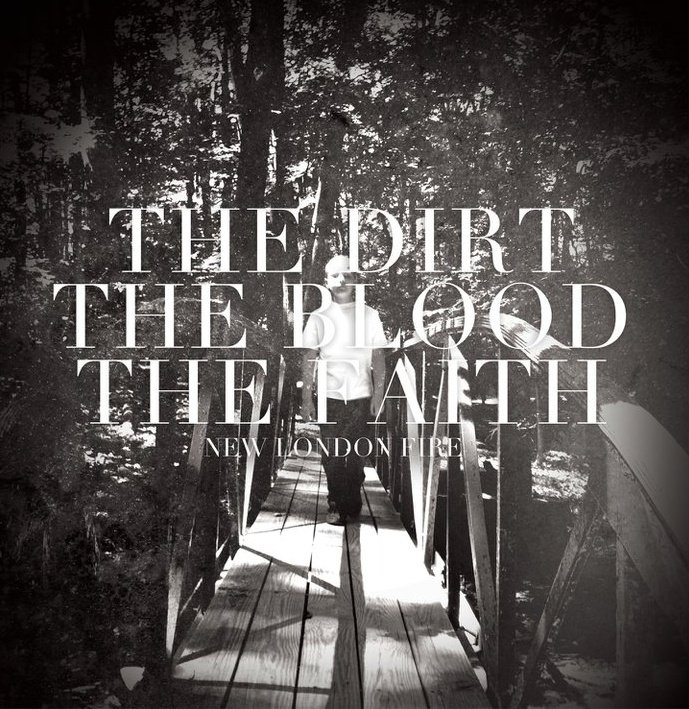 Periodically people ask me what kind of music I like. My default answer is "big drums and dirty bass lines," but now that I've spent some (more) time listening to current offerings in the field of country/Americana I have to add "fiddle and pedal steel." The Dirt The Blood The Faith, the third and latest (out on vinyl as of yesterday, also available on iTunes!) record from New London Fire, combines all four of my favorite elements.
I'm especially fond of the thudding at the heart of Until the Light Goes Out On Me (turn it up, it'll rattle your bones in the best possible way), the sweet shimmer of high silvery sound that floats through Arizona, The Jungle, and Ain't Wagin' War, and the low, aggressive thrum that slowly expands to a roar in title track The Dirt The Blood The Faith.
New London Fire are: David Debiak, Jon Lam, and D. James Goodwin and they are, collectively, from both Asbury Park, NJ and Woodstock, NY. (D. James Goodwin also produced the record, in his studio in Woodstock.) It's worth noting here that New London Fire has not always been an Americana band; they actually started out closer to the Britpop end of the spectrum. I did a quick skim through their back catalog, and I can tell you that while this record is technically a whole new direction, it doesn't sound like that much of a bizarre left turn. It's more a possibly abrupt but still logical evolution of form.
Old NLF fans, if you're puzzled and/or concerned, be at ease. They've swapped out some instruments but the carefully crafted melodies and sing-along choruses are still there. Those of you who are new to their charms and are now squinting at your screens thinking Britpop??: this record is good. It's more western than country, it has solid pop-rock underpinnings, and you should put it on and crank it up.
As evidence, I present two videos. The first one is for their first single, The Other Side of Town:
And the second, made in the studio, is for Rise:
Their other big upcoming project is collaborating with New York Times reporter and novelist Bassey Etim to produce a soundtrack for Etim's multi-platform novel The God Project which will feature hip-hop infused remixes of songs from The Dirt The Blood The Faith. They are all going to be hitting the road together this winter. I'll keep you posted as events develop!
Or, for more immediate news bulletins, you can subscribe to them on Facebook and Twitter.