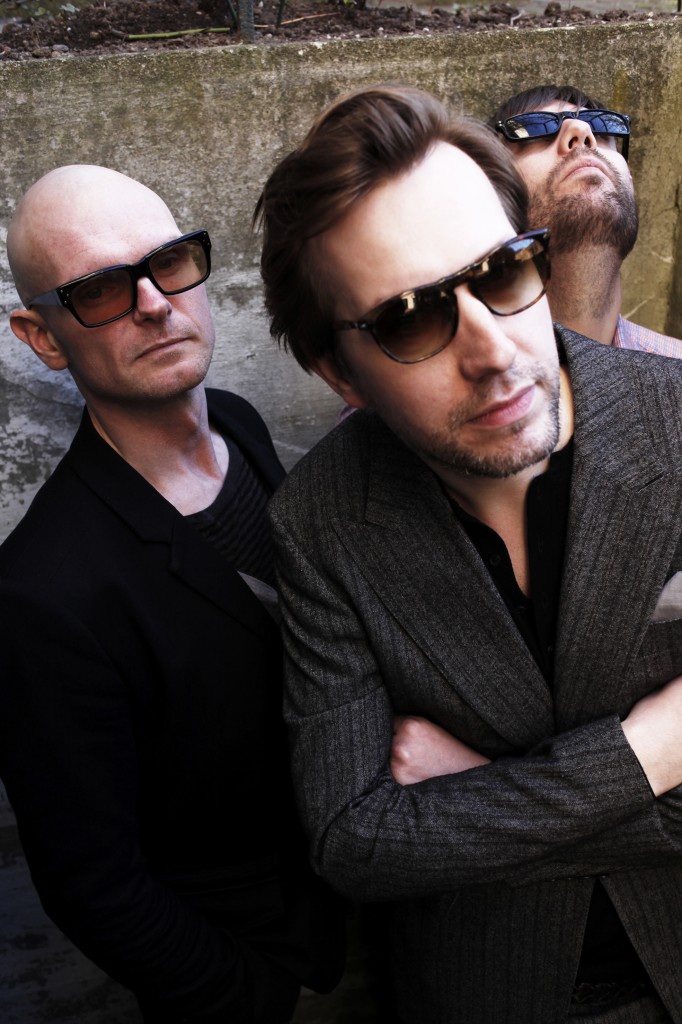 Band members (from left to right): Nicklas, Mathias, Jan. Photo  courtesy of Bad Man Recording Co.
The Bell are Nicklas Nilsson, Mathias Stromberg and Jan Petterson, from Malmö and Stockholm, Sweden. Last month they released Great Heat, their second record, which they put together with a great deal  of help from modern technology. I carried it around with me on my iPod for a week or so, and then, intrigued by their beats, made use of technology myself, and had an email chat with Mathias and his bandmates:
Mathias, I see that you sing, but which instruments do the rest of the band play?
Jan and Nicklas play all instruments, but write most of the songs on guitar and keyboard/piano. They fiddle with the computers and then we record vocals (all of us even though I do lead) and produce/mix everything together the three of us.
Why did you name the band The Bell?
There really is no specific answer to this question, it springs from a lot of things. From "For … Continue reading