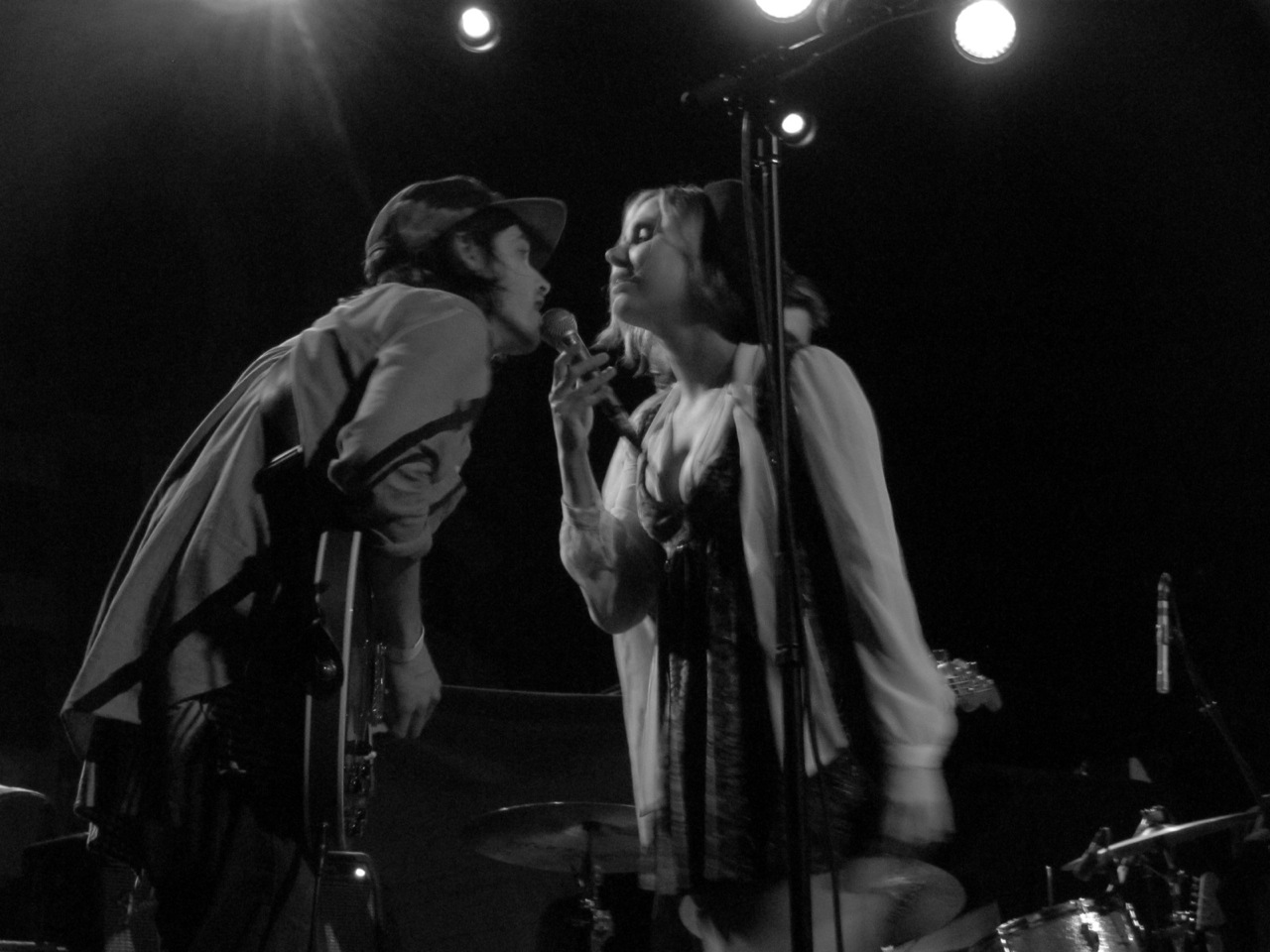 Alex Greenwald and Z Berg, during LAX
I'm putting this shot first mainly because it is my favorite from the evening. I'm fond of the song, too, even though at first Alex Greenwald + what seems to be a frilly love song = major cognitive dissonance.
But by his second verse – So I carved both our names into my pale white chest/Asked you to do the same/It seemed a reasonable request/I nearly lost it when you said yes. – things have taken a turn back towards familiar and deeply weird territory.
Overall feelings: It was a great show. They powered through a selection of tunes from their new record, Suicide Pact (out now!), including the title track, Heartbeat (now with super-creepy '80s horror movie video!), Never Enough, Cleverly Disguised,Get What You Want and Square One, and also did an awesome cover of Elastica's Connection.
They are on the road with the NYLON + Starbucks Summer Tour through the end of July, and after a few of their own shows will be headed out with the Superhumanoids in August. Check their … Continue reading