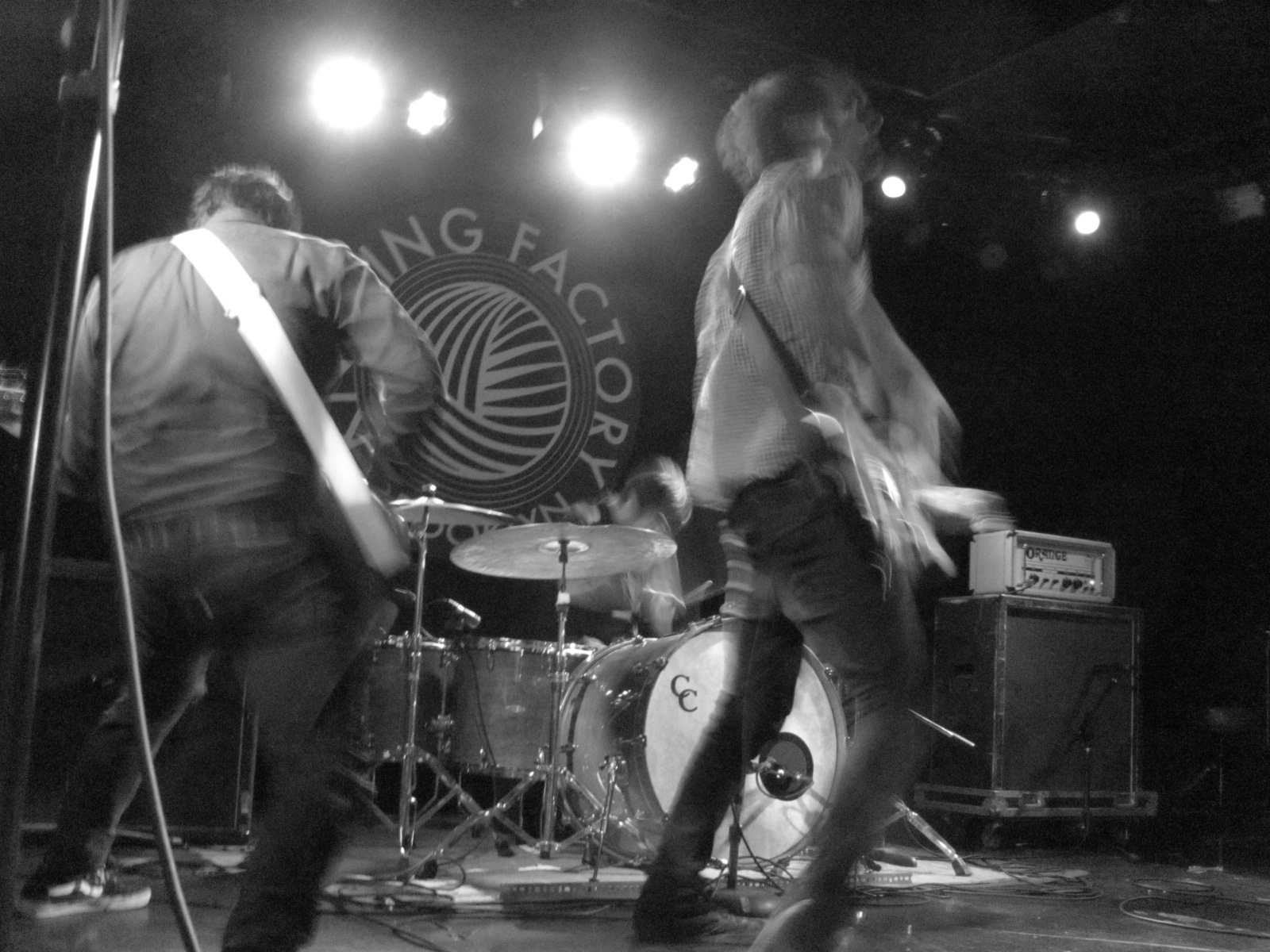 I went to see the Architects, DeathSpells and the Scandals at the Knitting Factory in Brooklyn this past Tuesday, and it was awesome.
The Scandals are from Bayonne, New Jersey, and they play Jersey punk at breakneck speed.


DeathSpells is a new venture from Frank Iero (My Chemical Romance) and James Dewees (Reggie and the Full Effect, The Get Up Kids) and is more pop-industrial than punk.
And by "pop-industrial" I mean it's weird experimental noise you can dance to – well, stomp-sway and headbang and bounce a little – which the crowd and I did, enthusiastically.
Sadly Frank Iero's voice got a little bit lost in the mix; this may have been because I was right up on the rail and too close to a speaker. But their songs worked great as instrumental pieces, too, so that was okay.

Continue reading