It's a simple yet sublime pleasure, and just thinking about it can make you feel a little calmer, a little more content. Imagine: You bring out one of the good rocks glasses (or your favorite mug or a special occasion tea cup) and pour a couple fingers of amber liquid (or something dark and strong or just some whole milk). You drop the needle on the jazz platter (or pull up a blues album on your mp3 player or dig out that mixtape from college). Ensconcing yourself in the coziest seat in the house, you crack the spine on a classic (or find your place in that sci-fi paperback or pull up a biography on your e-book reader). And then, you go away for a while. Ah, bliss.
In this series, some of NTSIB's friends share beloved albums, books and drinks to recommend or inspire.
---
Heavy Temple are from Philadelphia, PA, and their next release, Chassit will be out on January 27th. Sonically, they meld doom metal and prog rock with just enough jam band flair that the final effect is compelling rather than exhausting. They also do interesting things with the contrast of static and array of different pulsing tones.
Key And Bone, the first song from the record, is embedded below as a teaser and/or enticement. I think my favorite track, though, was the last one – In the Court of the Bastard King – because the second movement has a more distinctly upbeat metal vibe.
And now, I turn the floor over to High Priestess Nighthawk (bass/vocals) who is on the far right in the picture below.
---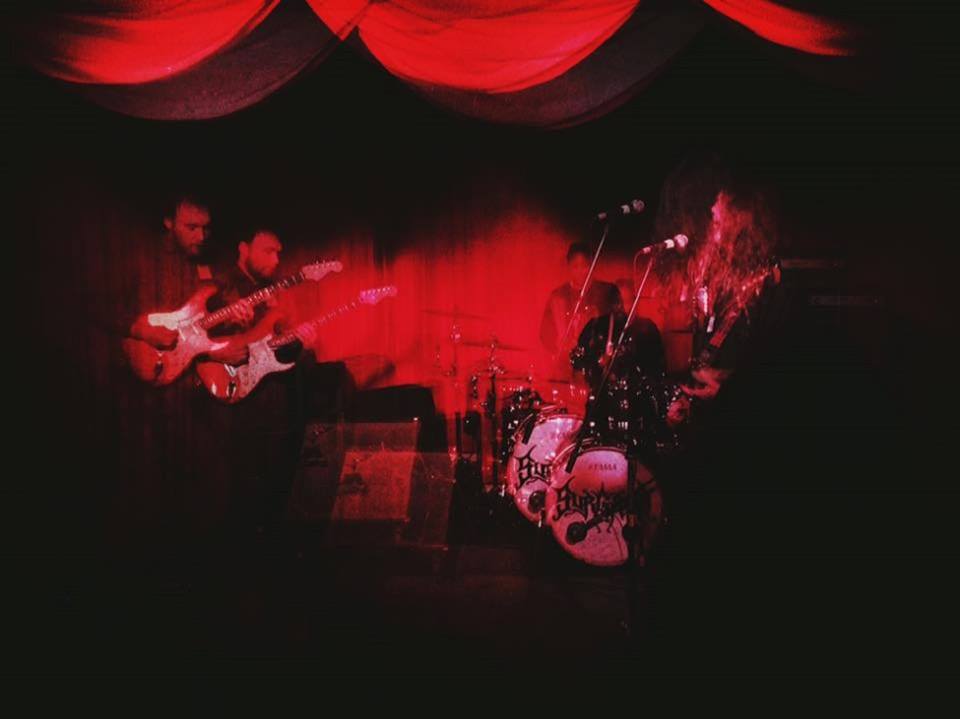 A GOOD READ
It may be an obvious pick to nerds everywhere, with the next Heavy Temple album being titled Chassit, I feel like this is a perfectly serendipitous occasion to talk about the Dark Tower (I purposefully chose not to italicize). I have many books that I've enjoyed reading, and I can't exactly say that the Tower series is my favorite, but it's fucking good.
I've read Stephen King off and on since I was about 12. My first book was the illustrated Cycle of the Werewolf, also known to some as the movie Silver Bullet. The Tower books took me roughly 6 or 7 years to read. I would blow through a a book or two, then stop for a long time. I finally finished during the writing of the first Heavy Temple record, and decided then that I would write the next one about the Dark Tower.
The foremost reason I chose this book (or books, rather), is because I've never been so absorbed. There were many things happening in my personal life that the story seemed to know before I did. I can't explain it. It just happened. Whether I was projecting or not, I don't know. I started seeing the number 19 everywhere, and hearing Someone Saved My Life Tonight by Elton John on the radio all the time. Beyond this, the first book of the series is so perfectly written that he could have just stopped.
Much like the opening bells of Black Sabbath's eponymous debut album and aptly named title track, the first line of the story is so righteously badass you can't help but want to find out more. "The man in black fled across the desert, and the gunslinger followed."
A GOOD LISTEN
Flower Travellin Band, Made in Japan

Flower Travellin' Band – 1972 – Made In Japan… by meir-rivkin
A GOOD DRINK
Moonshine, don't judge.