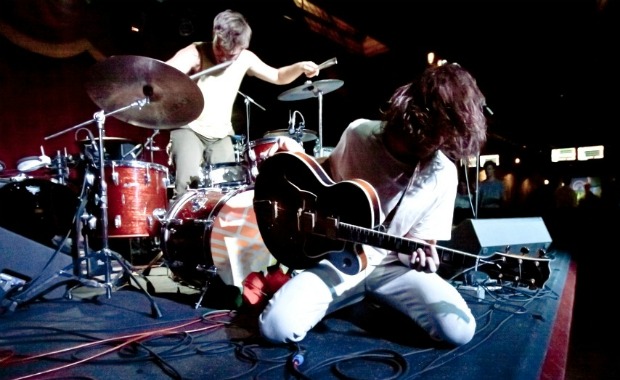 NTSIB friend and cohort Joy Wagner kindly offered this sweet little interview/show review to us and the good dudes at Citizen Dick. Check out Diamond Doves' music at their MySpace (and then entreat them to get off of MySpace).
The odds are good that, if you're a regular follower of this blog, you've already heard of the Diamond Doves. They've backed up and opened for several popular acts: A.A. Bondy, The Felice Brothers, Elvis Perkins. In fact, they were Dearland, as in "Elvis Perkins In."
These days, they've struck out on their own, but they're not trying to ride any coattails. The Doves are doing this all themselves.
"With our band, we're trying to break every rule we set for ourselves [in the previous band]," says Wyndham Garnett (guitar, trombone, vocals).
Brigham Brough (bass, vocals, saxophone) agrees. "Our past material taught us what we're capable of and what we wanted to do. But we're trying less to build off of that platform than to create anew."
Which isn't to say that they're arrogant — just that they've learned from experience. Nick Kinsey (drums, clarinet, vocals) maintains "We've … Continue reading