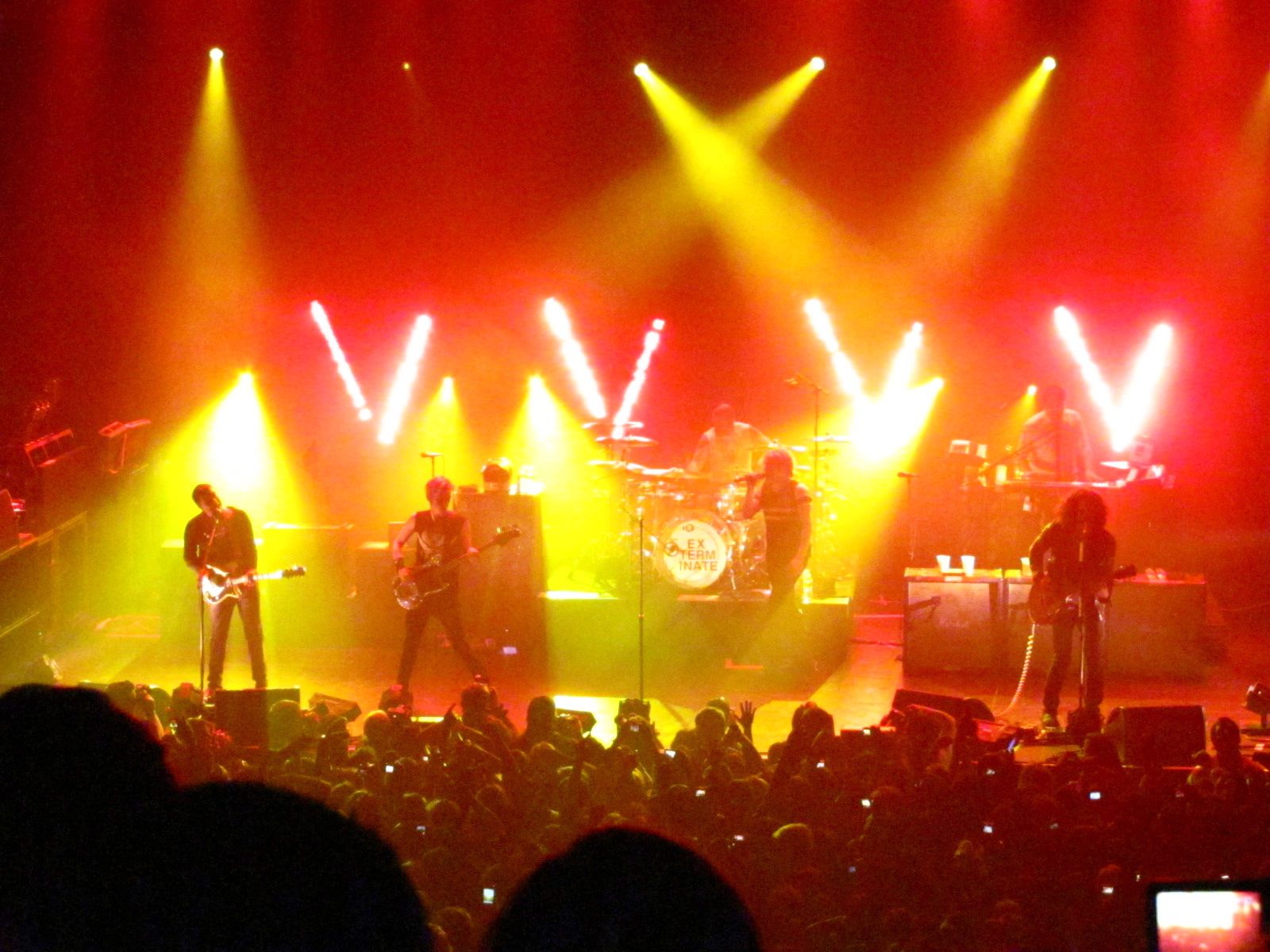 The lost album is lost no more.
Conventional Weapons is composed of the 10 songs My Chemical Romance made – and shelved – in the space between The Black Parade and Danger Days. I titled this post "Conventional Weapons (to date)" because they're eschewing a traditional album release and instead putting the songs two at a time over the course of several months, and so far only four have been released. Two more will emerge in mid-December, and the last four will surface in early January and February.
Not going to lie, this is maddening.
I want the whole thing, all of the songs, and I want it right now, so I can lie down on my kitchen floor with my iPod and crank it up and plunge in.
But I cannot have it, so I must be patient, and absorb them as they arrive.
So far my reaction is: This is very interesting.
The songs contains their evolution, as a band, and are an aural fork in the road, the point where The Black Parade finally shambled to a halt, and when it came time to choose their adventure, they walked briefly down a simpler (and so far, … Continue reading