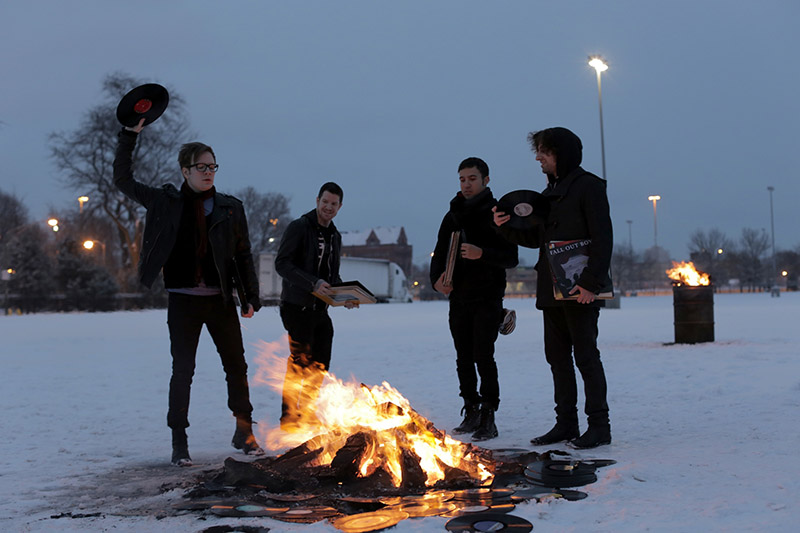 So, y'all, this is how my day went today:
7:15 AM: While going about my normal morning business of GChatting with a friend and scrolling through Tumblr, I clicked on something purporting to be the "New FOB single!!" – rumors have been swirling for a while now, but more intensely in the last week or so; evidence had surfaced of their appearance on the Jimmy Fallon show later this month; and my pre-caffeine judgement is often poor – and was Taylor Swift-rolled.
Well, I suppose I deserved that, I typed into the GChat window, as the strains of We Are Never, Ever Getting Back Together emanated from my computer. (Yes, I left it on. That one and I Knew You Were Trouble When You Walked In have grown on me, and not like a fungus, either.)
My friend commiserated with my rueful amusement, and the conversation moved on.
8:15 AM: Hum Hallelujah floats up on shuffle as I'm walking to the train. I spend a few minutes pondering pop music; Pete Wentz's pirate smile and tendency to throw himself off the stage and into the pit; the shimmery golden quality of light in Harlem in the morning; whether it … Continue reading