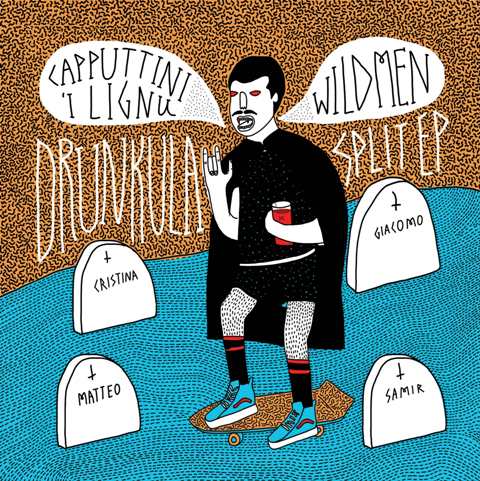 A little Italian garage rock for you today.
Wild Lignu – Drunkula by SMFSP
Wild Lignu is actually the amalgamation of Wildmen and Capputtini 'I Lignu, and this song, "Drunkula", is the B side of their split 7″. Side A contains Capputtini 'I Lignu's "He Never Tells" and Wildmen's "Born After Midnight". You can order the vinyl here and the digital here. Then keep an ear out for the Wildmen's debut full-length next month.