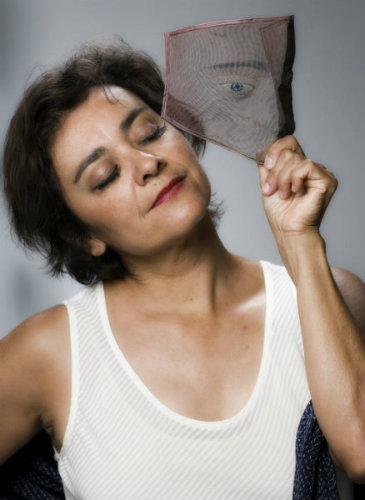 What struck me most early on in listening to Leticia Rodriguez's album La Americana is how close and warm her voice is. Not only did it sound as though Rodriguez was in the room with me, but it also felt like she was singing to me in the tenderest way, as a mother might sing to her young child. The clearness, of course, can be attributed to top notch recording engineering, but the warmth is all Rodriguez.
It makes sense that this album should be imbued with such warmth as it serves not only as Rodriguez's debut album, but it is also a tribute to her family, especially to her aunt, Decca recording artist Eva Garza. Though Eva Garza's name is all but forgotten here in the United States, she enjoyed worldwide fame as one of Decca's first crossover artists. Many of the songs on La Americana, an album of covers, have also been sung and recorded by Garza.
Estoy Como Nunca – Leticia Rodriguez
One of the aspects I love most about Latin music is that it is music of celebration. The songs of La Americana are full of joy and life, celebrations of the world, but also celebrations of self, as in the above song, "Estoy Como Nunca". I am better than ever, Rodriguez is saying. People/conditions have tried to beat her down the song tells us, but she keeps her head high and her eyes looking forward. Pretty damn good song to start off a new year, I'd say.
Leticia Rodriguez Official Website
Leticia Rodriguez @ ReverbNation