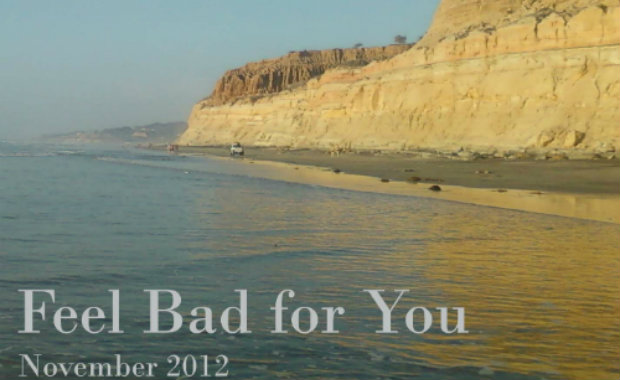 It's that time again, kids. The Feel Bad for You mix for November is live!
"Hidely-ho neighbors! We've back, and feeling bad for November. Your favorite bloggers, twitters, hurricane survivors, pinko commie liberals, and conspiracy theorist wingnuts present this month's mix. Thanks to Hoosier Buddy for the artwork – he took the photo while standing in the ocean near La Jolla, California. Feel bad for those of us standing in snow (or worse)."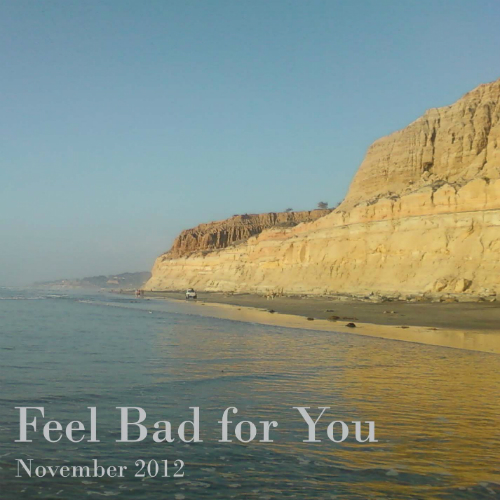 1. Title: Done Got Old
Artist: Heartless Bastards
Album: Stairs and Elevators (2005)
Submitted By: Rockstar Aimz
Comment: I just turned 40. This is my new theme song.
2. Title: Outrageous
Artist: Paul Simon
Album: Surprise (2006)
Submitted By: @philnorman
Comments: It's outrageous a man like me can stand here and complain.
3. Title: Sadie
Artist: Hound Dog Taylor
Album: Natural Boogie (1974)
Submitted By: Truersound
Comments: just three guys laying the groove down, no big deal
4. Title: A Horse Called Music
Continue reading