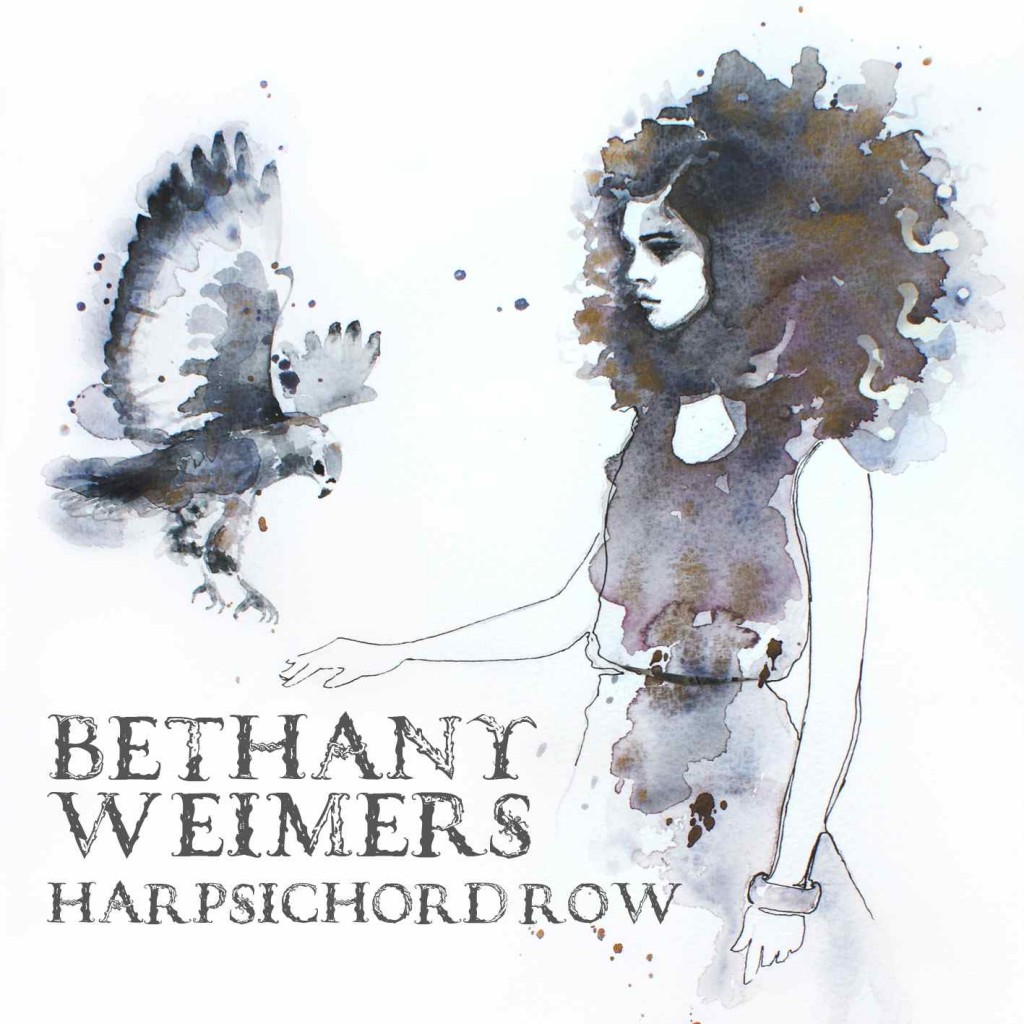 Eagle and Girl painting © Annika Olesen
NTSIBers, please meet Bethany Weimers, of Oxford, England. Harpischord Row is her first record; on it, she balances folk and pop in interesting ways, and weaves complex stories through delicate melodies. Every time one of her songs floats up on shuffle I pause for a moment to greet her characters properly, as they are compelling people.
Here is a video for the title track:



And one for 30,000 Days, wherein the video picture is somewhat unusual – filmed by Improbable Blue, the YouTube notes indicate it was originally recorded both in silhouette and in darkness, so what you see here is a "salvage job" – but I like it, as an unintended special effect:


Bethany Weimers - 30000 Days
And two more I especially like. First,
Silver Moon
, which I love because the beat is dreamy and soothing, a slow Loreena McKennitt-style stomp and swirl, and the lyrics contain a bright ribbon of stubborn defiance:
I will not be pushed around / I will not be sacrificed
.
And second,
To the Land
, which is a beautiful, spare incantation of determination: