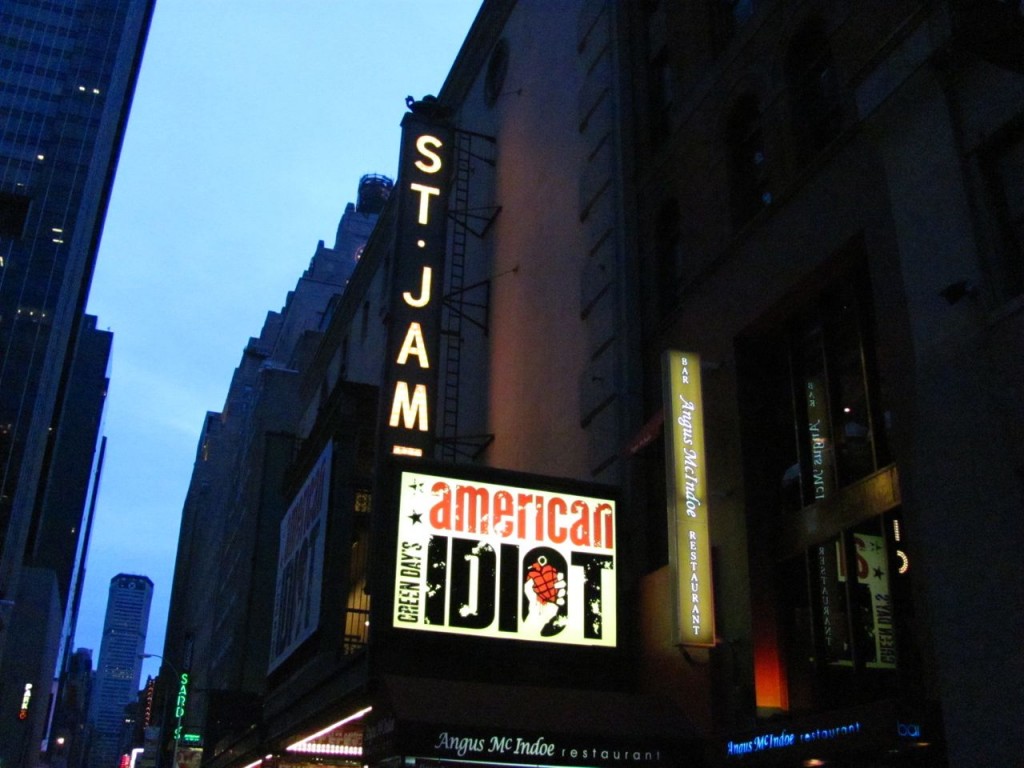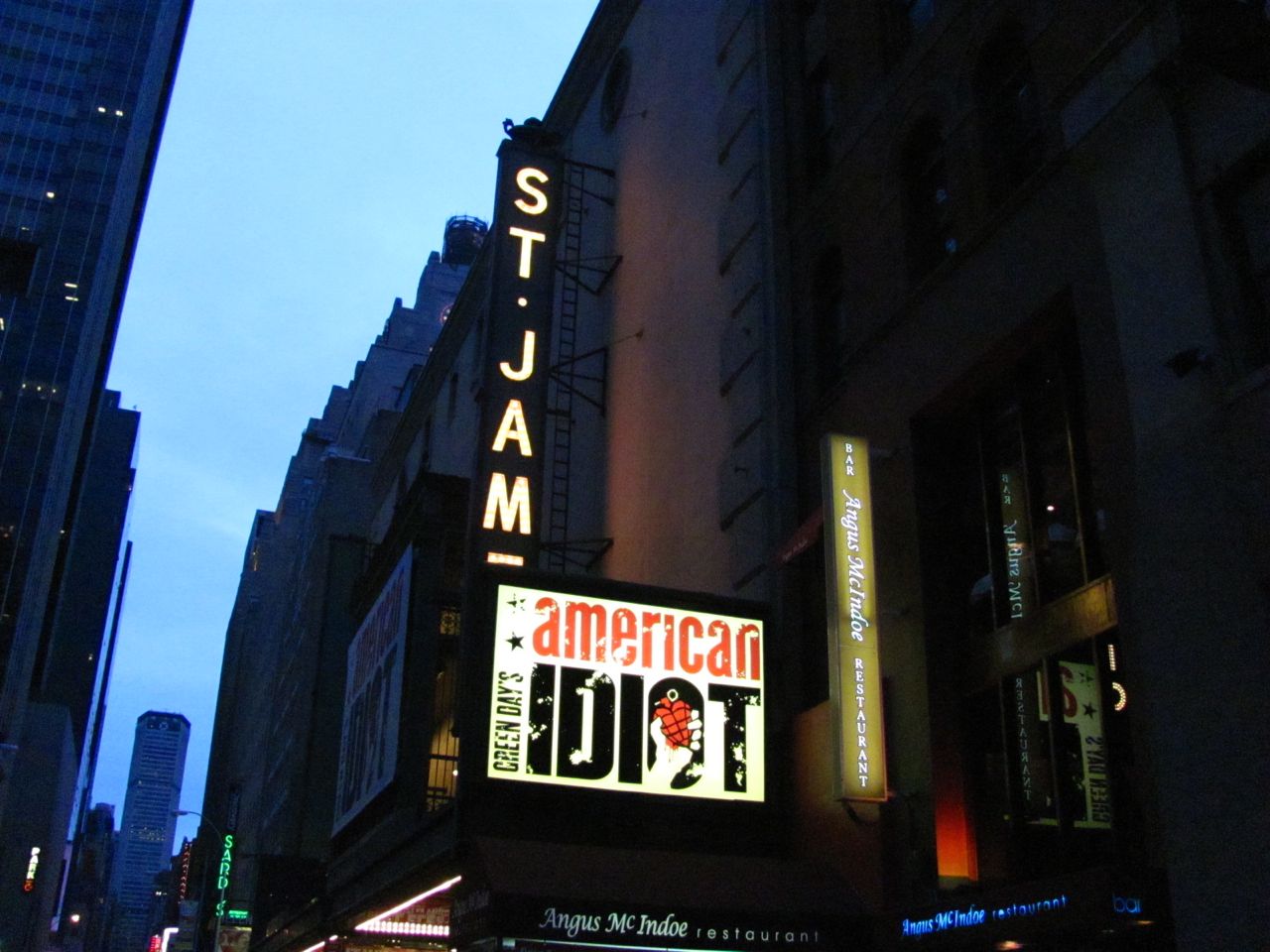 When it comes to Green Day, I have, over the years, been something of an inconstant lover, prone to casual liaisons (singing along to When I Come Around on the radio in 1994), impetuous tiffs (changing the station every time I heard the opening notes of Good Riddance (Time of Your Life) in 1998) and brief put passionate flings (that time in May 2001 that I made my cube-mate listen to The Grouch on endless repeat every morning until he almost literally begged for mercy) but for various reasons resistant to actually committing.
Then, in 2004, they released American Idiot.
That record was different. That record was the one that I bought out of idle and morbid curiosity (Rock opera? Seriously?), then kept in the player in my car for the better part of several months, where it served as company and comfort during the numerous solitary journeys I made up and down 287 South and I-95, trying to balance work and love and clearing twenty-six boxes of books and assorted other memories out of my parents' house before they moved. Even now, seven years later, the memory of curve of the road unwinding in the distance and the attendant simultaneous rising and sinking of my heart are inextricably tied to the first explosive chords of the first song.
So when I heard it was going to be made into an actual musical, I was warily elated. The early reviews from the California production were promising, and then, even better, it jumped to Broadway. My Green Day girls who have been going steady with the band since the early 1990s came back from previews in raptures, and my theater people, all gimlet-eyed Broadway audience veterans, were similarly impressed. (The show has since won several awards, including both a Tony and a Grammy.)
The first time I got to see it myself was in late June 2010, when NTSIB friend Cam Rogers visited New York in advance of our larger road-trip to Mississippi. I proffered it gingerly, and he not only agreed to see it but also hauled a suit halfway across the world in his rucksack so that we could have a proper night at the theater. And thus it was that I ended up at the front of the balcony in the St. James Theater, trying not to bang my head (it's really difficult to hold still during those opening bars) while I absorbed the action and the stagecraft, with several thoughts forming; chief among them was the sudden certainty that this was always how it was meant to sound.

Speaking of stagecraft, let's talk about that for a minute. The set, which was wall-papered with newspapers covered in graffiti and punctuated by video screens, still managed to look natural and lived-in. The costumes didn't look like costumes, they looked like things that people I know would (and do) wear. Watching the actors stomp and swirl as they sang, I felt more than thought Those are my people, that is my tribe. Also notable: The soundtrack incorporates some material off of other Green Day records, and, against all odds and in defiance of almost 15 years of dedicated loathing, when Good Riddance (Time of Your Life) showed  up at the end, it struck me as the perfect grace note and I developed a sincere affection for the song. It, too, benefits from being sung with multiple voices.
I went on to see the show three more times – the most times I ever have and probably ever will see one Broadway show – once with my sister, and twice more on my own. The fourth and last time I saw it was a week and half ago, during Billie Joe Armstrong's third turn as St. Jimmy, and one of the last performances before it closed on Easter. And, while I'm sad to see it go,  the reason it closed, and the reason I'm writing about it now, is an exciting one: it's going out on tour. The festivities will kick off in Toronto in late December and make a slow march around the country through early 2012. I encourage all of you to check the listings and mark your calendars and go see it.