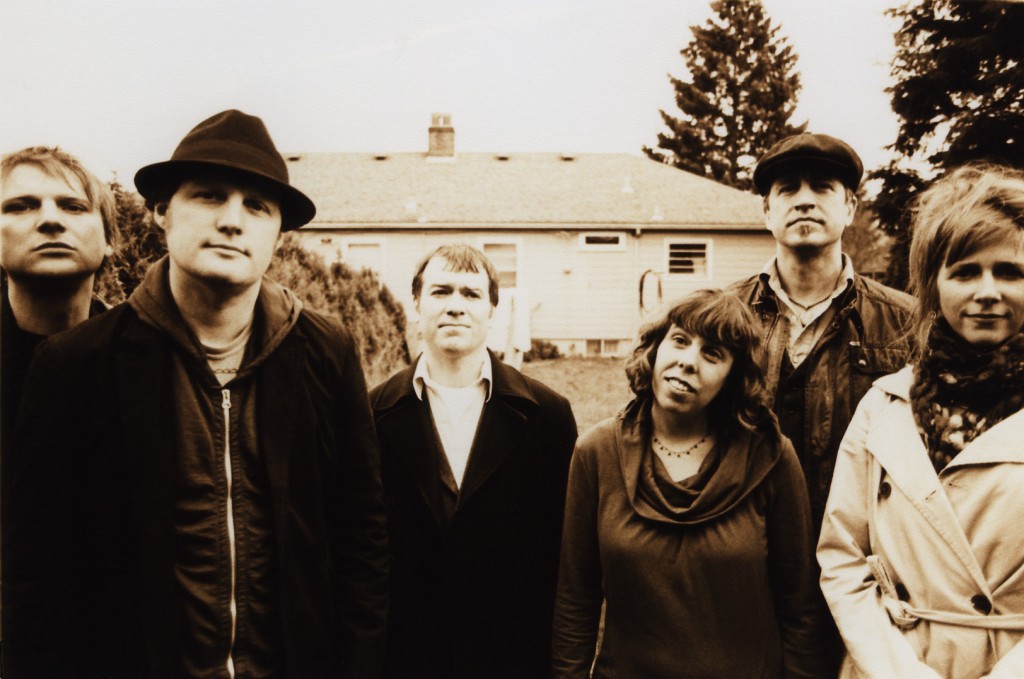 The first time I saw Casey Neill was at the Mercury Lounge in the East Village, somewhere around 2008, when he was one of the opening acts for New Model Army. (There were three; one of the other ones was an instrumental Goth band. It was, as you might be gathering, quite an unusual evening.) In any case, he played this song . . .
Casey Neill – We Are The City
. . . and it immediately became one of my favorites, because, if you've ever wondered what the DNA of New York sounds like, there it is. This is the city I am homesick for when I am wandering on far distant shores.
The BIG NEWS that I have for you today, ladies and gentlemen, is that he has gathered up his band, the Norway Rats, and they are hitting the road on a scale not seen since 2007, making numerous stops in the Mountain West and also at South by Southwest. He (and they) will also be playing some Pacific NorthWest shows in April and May before swinging  East later in the spring, but in the meanwhile: Colorado, Montana, New Mexico, Utah, Arizona and Texas, get your calendars out!
CASEY NEILL AND THE NORWAY RATS – MARCH 2011 (featuring Jesse Emerson-bass, Chet Lyster-guitar, Derek Brown -drums on the way there, Ezra Holbrook-drums on the way back)
Tues March 8th – MISSOULA, MT @ Badlander
208 Ryman Street 9pm $7, 21+, opener: David Boone & The Controls
Presented by Stoneflyproductions
Thurs March 10th – DENVER, CO @ Lions Lair
2022 E. Colfax Ave. 8pm with Moe Purdue and Brian Rodgers
Fri March 11th – COLORADO SPRINGS, CO @ the Triple Nickel
9pm, 21 and over, $5 (also appearing The Broken Spoke and Gabriel Rozzell)
26 South Wahsatch Avenue
Sat March 12th- DENVER, CO @ Scruffy Murphys (during St Patricks Day Parade)
7:30pm in the tent (all day St Patricks Day throwdown) 2030 Larimer Street
Sun March 13th (EVENING)- FORT COLLINS, CO @ Avogadro's Number
7:30pm $8 605 South Mason Street
Sun March 13th (DAYTIME)- LOVELAND, CO opening for SOLAS! @ Rialto Theater
short acoustic set opening for our pals in the Irish supergroup.
228 East Fourth Street $25 advance, $29 day of show
SXSW SHOWS – ALL FREE NO FESTIVAL BRACELET REQUIRED!!
Thurs March 17th- AUSTIN, TX @ THE VORTEX THEATER / BUTTERFLY BAR
7pm set, St Patricks Day Party 2307 Manor Road
Fri March 18th – AUSTIN, TX @ Threadgill's 12:30pm set
Burnside Distribution Party, our PDX cohort Fernando will also be performing at this legendary outdoor BBQ joint and music mecca. Many more. 301 West Riverside Drive
Fri March 18th – AUSTIN, TX @ Flipnotics Cafe 3pm set
301 West Riverside Drive   The yearly Flipnotics Party hosted by Matt the Electrician
Sat March 19th- AUSTIN, TX @ Yard Dog Art Gallery Party 3:30pm set
This notorious SXSW Party features an amazing lineup starting at 11am. Wilco side project the Autumn Defence, Mark Eitzel, Steve Wynn, Jon Langford of the Mekons and Scott McCaughey & Peter Buck's adhoc collective the Minus 5 (which Ezra will drum for and Casey will sit in)
… OUT OF TEXAS AND BACK ON THE ROAD…
Wed March 23rd – ALBUQUERQUE, NM @ Low Spirits Bar and Stage
2823 2nd Street NW 8 PM www.ampconcerts.org
www.brownpapertickets.com/event/142929 $10 advance, $15 day of show.
Thurs March 24th – FLAGSTAFF, AZ @ Charly's Bar (in the Weatherford Hotel)
8pm 23 N. Leroux Street
Fri March 25th – DOLORES, CO @ The Dolores River Brewery, 100 S. 4th St.
with special guest KATYA CHOROVER (exSeattle and now four corners area songwriter extraordinaire, Casey is co-producing her new CD and Jesse and Ezra both have played on the tracks…)
Sat March 26th – SALT LAKE CITY, UT @ Piper Down
1492 South State Street
APRIL/ MAY – West Coast band shows & East Coast solo shows
April 30 – Arcata, CA Humboldt Brews
May 6-Eugene, OR Sam Bonds Garage with Sassparillla
May 7 – Hood River, OR Double Mountain
May 13- Portland, OR Secret Society Ballroom
SOLO EAST COAST TOUR
May 25- Boston, MA Club Passim
many more TBA
FACEBOOK – http://www.facebook.com/home.php#!/pages/Casey-Neill-and-The-Norway-Rats/128221115191
YOUTUBE CHANNEL – www.youtube.com/caseyneill
TWITTER:  www.twitter.com/caseyneill