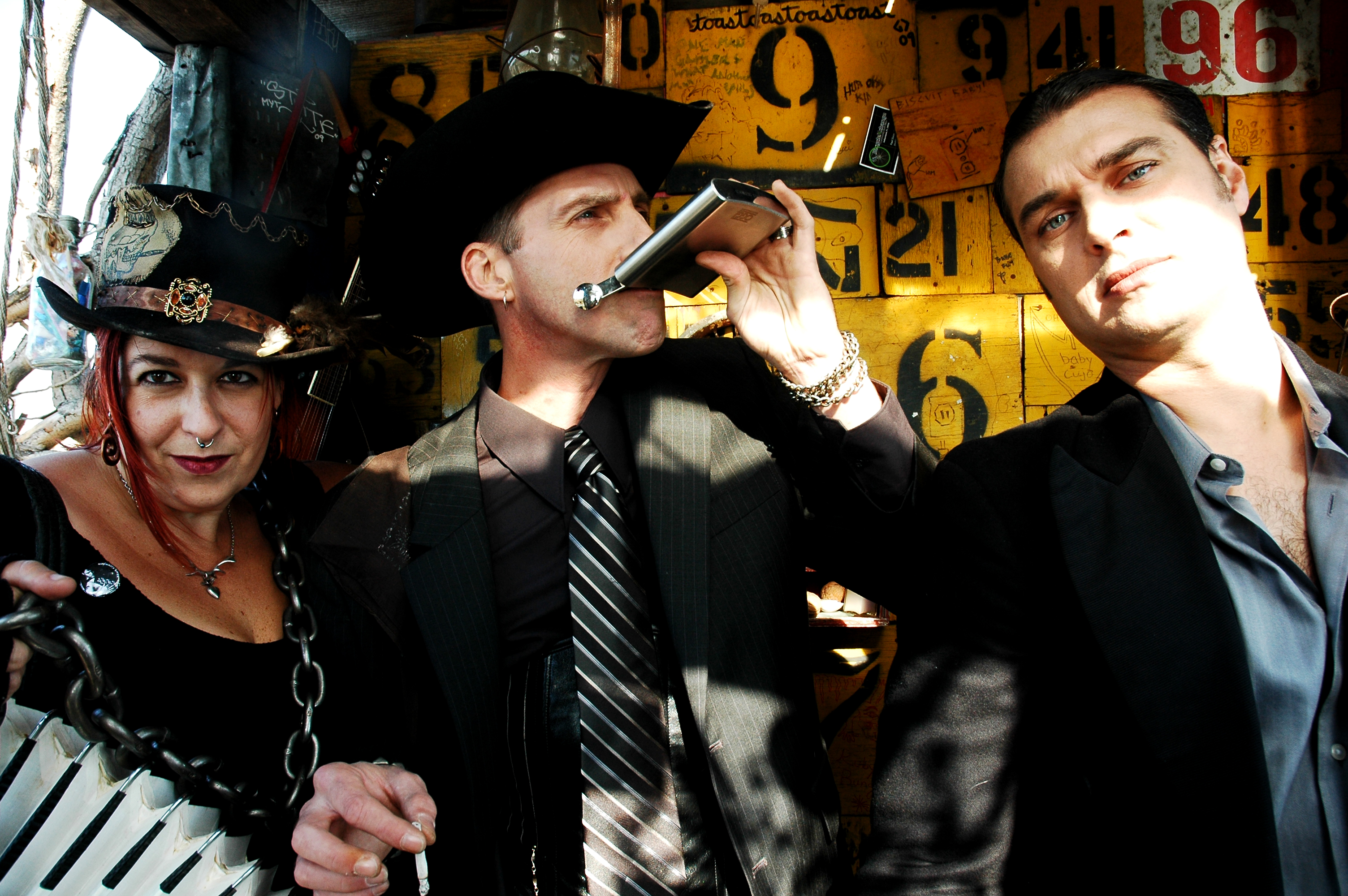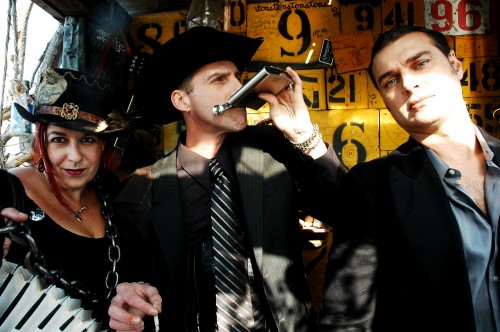 Photo by Flip Cassidy
Rhubarb Whiskey are Boylamayka Sazerac (Oakland Wine Drinkers Union, Subincision; vocals, guitar, upright bass, mandolin, metal chain, railroad spike on accordion case) Emchy (Vagabondage, Oakland Wine Drinkers Union; vocal, accordion, clapping, musical saw mallet on spice jar) and Sizzle La Fey (The Sweet Trade; fiddle, mandolin, whiskey bottle). They are from San Francisco, and Cautionary Tales is their first full length release.
It is aptly named, as it is jammed full of blood- and whiskey-soaked tales, such as Banks of the Ohio and Birch Bones, both of which are far too bouncy to be called murder ballads. Murder gavottes, maybe, or murder hooligan's jigs.1
There's also Bears in the Lot, which is an extremely entertaining meditation on the perils of losing bets and drinking in Alaska, and Whiskey Neat which is mainly about the joys of drinking whiskey, pretty girls and narrowly avoided bar fights. But my favorite song, the one I have been listening to somewhat, er, obsessively, is We All Come to the Same Place.