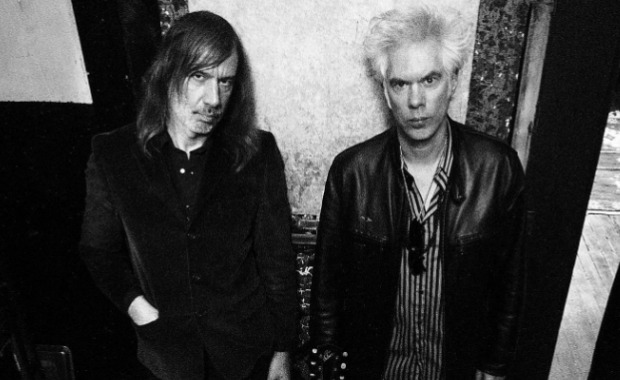 I've been a little slow getting to this one (then again, I've been a little slow on everything lately – sorry, friends), but I would watch film director Jim Jarmusch open a can of beans and listen to him play his armpits, so I was thrilled to learn he was collaborating on an album with composer and lutenist Jozef Van Wissem. Fortunately for all of you who might not be Jarmusch zealots, the resulting work is a damn site more pleasant and entrancing than either beans or armpits. Indeed, there are moments when you feel you are listening to a soundtrack from one of Jarmusch's films, which have always been excellently scored.
"The Sun of the Natural World is Pure Fire" – Jozef Van Wissem & Jim Jarmusch


Watch this video on YouTube
Jarmusch and Van Wissem released an album, Concerning The Entrance Into Eternity, back in February and are already set to release a second album, The Mystery of Heaven.
Heaven will be out on November 13 and includes vocals from Tilda Swinton (both Van Wissem and Swinton are involved in Jarmusch's … Continue reading