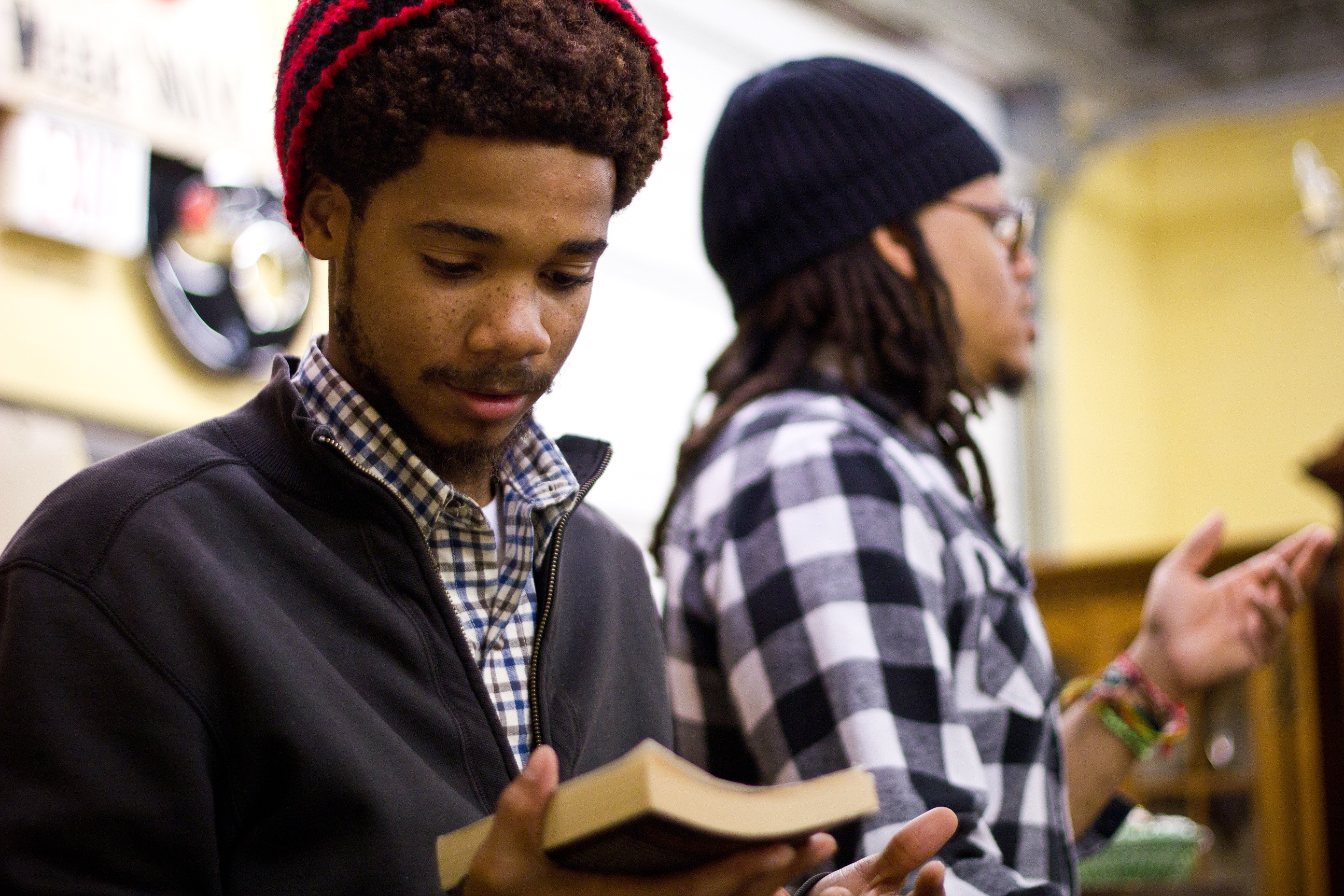 AF THE NAYSAYER x Luke St. John are currently based in Baton Rouge, Louisiana. AF THE NAYSAYER (right, above) is an electronic musician formerly of rap group Shuggie Watts, while Luke St. John (left) has a background in spoken word. Together they create groovy, funky jams.
They are currently hard at work on their first record, but you can get a preview of their sound in the videos below. The first song is The A. M., and the video was shot and edited by Tyler Russell; the second song is r.a.w. talent, and the video was filmed and edited by Jon Rogers. Both videos are of live performances: one at a club, where they are assisted by drummer Logan Leis and bassist Taylor Lee, and one at the Brec skatepark in Baton Rouge. The second video also features local Baton Rouge skaters.
If you like what you hear, you can keep up with their progress on Facebook. Other places to find them: AF THE NAYSAYER's solo project, and the GRNOLA May 2011 Mix by DJ Def D. Also, Luke St. John has a mixtape you can listen to.