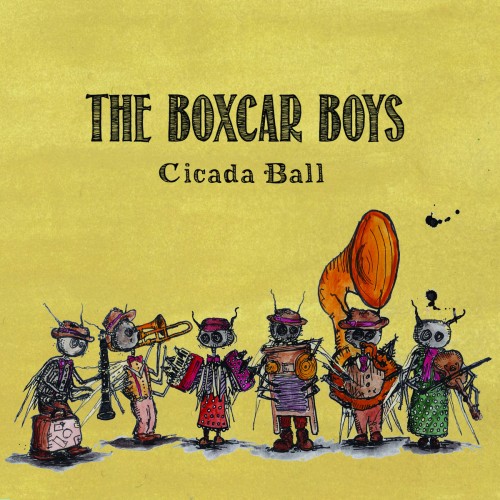 Reasons I am super fond of Cicada Ball, by The Boxcar Boys:
1) Awesome cover art! They even have the creepy silvery wings. It only be better if some of them had red eyes.
2) Awesome tunes! The Boxcar Boys specialize in Dixieland jazz-folk fusion, featuring horns, mandolins, accordions, and the occasional burst of klezmer. Unlike actual cicadas, they're good company on a lazy late-summer afternoon.
Some examples:
Shaking off the Cobwebs is a peppy little instrumental number:
Old Tracks, one of the few non-instrumental tracks, features sweet beautiful vocals by Kelsey McNulty:
And finally The Busker, which is both the longest and the most spare and delicate song on the record:
To listen to the rest, check them out at Bandcamp.