It's a simple yet sublime pleasure, and just thinking about it can make you feel a little calmer, a little more content. Imagine: You bring out one of the good rocks glasses (or your favorite mug or a special occasion tea cup) and pour a couple fingers of amber liquid (or something dark and strong or just some whole milk). You drop the needle on the jazz platter (or pull up a blues album on your mp3 player or dig out that mixtape from college). Ensconcing yourself in the coziest seat in the house, you crack the spine on a classic (or find your place in that sci-fi paperback or pull up a biography on your e-book reader). And then, you go away for a while. Ah, bliss.
In this series, some of NTSIB's friends share beloved albums, books and drinks to recommend or inspire.
---
And now, a very special holiday/Friday/holiday Friday treat: a new song from my favorite international man of mystery El Xicano. This one is called I Mostri (Monsters), and it's a little bit more mellow than La Grande Pauro, but no less lovely. The rest of the EP will surface next year, but in the mean time, put your feet up and relax to this tune:
And now I will turn the floor over to El Xicano himself, who is becoming a little bit less of a mystery today by sharing his favorite book, record and drink:
---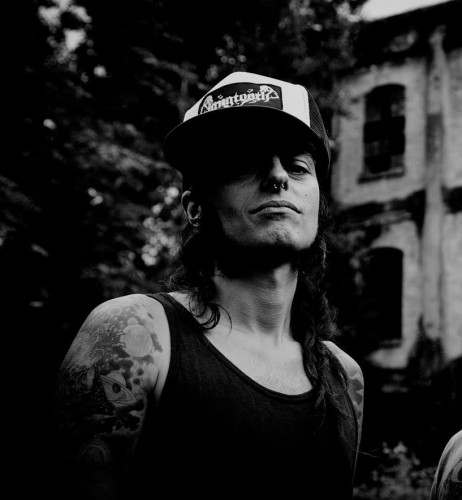 A Good Read:
If On A Winter's Night A Traveler by Italo Calvino. An experimental but accessible novel written by one of the most interesting Italian writer of the 20th century. A mesmerizing (and full of oddities) book about the magic of writing and reading. I read it when I was 16 and it really stunned me.
A Good Listen:
One of my favourite albums of 2014 is Black Moon Spell by King Tuff. I think it's the indie-garage-psychedelic-pop masterpiece of the year with its alluring vocals, brilliant harmonies, huge r'n'r riffs, bizarre lyrics and unforgettable hooks. The songs are extremely well written and produced. I can't wait to see him in concert.
A Good Drink:
Sangiovese. Always. It's absolutely my favourite red wine. A couple of glasses and life becomes easier and simple. Around Gambettola, where I live, there are so many wineries producing such excellent wines that I'm spoilt for choice due to the crazy amount of options.