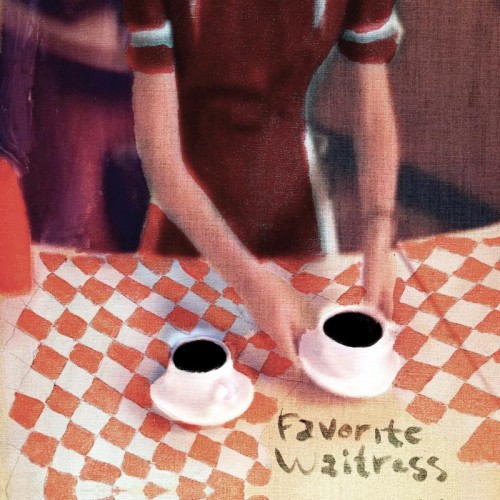 If Celebration, Florida (2011) was The Felice Brothers taking a hard left out of Americana into a dark, strange corner of indie rock, Favorite Waitress is them – to mix a metaphor somewhat – doubling down on that murky weirdness and swinging for the fences.
It begins with Bird on a Broken Wing, which I had to listen to a couple of times before I really started to like it. In many ways it extends a thread back to River Jordan, the last song on Celebration, Florida, and, as it happens, one of my favorite Felice Brothers songs. River Jordan is a slow burning geyser of hurt and rage; the last time I saw them perform it live was a transcendent experience, but also made me almost certain they were about ready to call it quits on being a band.
They didn't, though, and Bird on a Broken Wing is the resolution, and, perhaps, ending, of that pain. The narrator has had a moment to breathe and reflect (and heal?) and also, perhaps, find some peace.
Continuing through the tracklist, some of the songs have country roots: Katie Cruel is a slow-burn country-blues stomper; Cherry Licorice contains echoes of a barroom sing along; Lion sounds like something The Band could have written if they had dropped a lot of acid.
But those songs are trifles; smokescreens, even, behind which more complex treasures are hiding.
The real meat of the record is songs like Alien, Meadow of a Dream, Saturday Night Alone, and Constituents, where the Felices slow down and stretch out as only they can, and tell stories full of longing, alien heartbreak and world-weary menace.
And the diamond – and perhaps harbinger of things to come? – is Silver in the Shadow, the last song, which is about surviving work to find love, and starts out slow and thoughtful before expanding into a majestic fuzzy roar.
Verdict: A++, and I look forward to more in this vein.