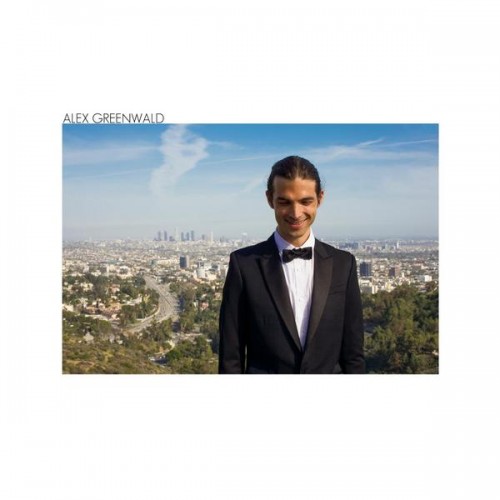 INTERNETS. NESSIE HAS SURFACED.
Alex Greenwald has put his solo record out – it is called Yo – and mysteriously not said anything about it. In the event this is because he's conducting some sort of marketing experiment, I offer my data-point, which is that it took the Tumblr-tide three weeks to bring the news to my door.
Anyway, I have now listened to it four times in a row, and my reaction is: Mmm. Hmm. Interesting. It's pop music with some echo and wubble-bubble, and for all one of the songs is a love song about a knife, there's none of the fuzzy rage and jagged aggression that showed up in Phantom Planet's sound. Lest that make it sound like a weightless, disposable confection, know also that lyrics have razor-sharp edges, sometimes in unexpected places. It is very much the kind of thing that becomes richer with repeated listening.
Simulacre and Still Too Soon: The first two tracks are, in order, a 13 second sample of something I didn't recognize and a song about how all the sunshine in Los Angeles can really mess with your head. This was something I wondered about when I visited, actually, if all the perfect weather eventually makes it feel like you're living in a weightless summer camp dream all the time. I mean, say what you want about New York, but when the December wind comes whipping down the skyscraper-canyons and through your bones, you have to be real with yourself about if you have to live here. Because there are definitely easier places to struggle.
Movin' On: Some people break up with their friends and lovers quickly; others take a little longer. I guess it comes down to whether you want a quick pain, or an extended unraveling.
Track03: Actually track four; I thought this was a labeling mistake and made a mental note to figure out the real title and fix it, and then it turned out to be meta-commentary about the placement and role of songs on mix cds.
Balisong: The aforementioned love song about a knife; one of my favorite songs on the record. Also the only one I can currently find on the internet in a relatively easy-to-share location. That said, those of you who have Spotify, you can listen to this song and the rest of the record there.
On My Own: A really bouncy song about being crushed by the city and your dreams and the disappointment of your loved ones. I imagine I will find myself dancing around my kitchen to this in the future.
Bitch Sinister Bitch: Perhaps a tiny hint of a reggae rhythm amid the shimmer and swirl; mostly about being an irritatant, and choosing the times you are an irritant wisely? I think? I wish I had the lyrics for this one.
R.O.T.K.: My other (current) favorite song on the record, mainly because it drops into the same dark register as Balisong.
You Found Each Other: A song about believing in romance, but only because it keeps happening to people who are not you. It's cheerful and encouraging but in a slightly manic and cynical way.