File under: things I would go to if there were not an inconvenient ocean in the way.
The Denovali Swingfest does not actually involve any swing music, though the name is in honor of the Swing Kids who culture-jammed the Nazis. Instead it focuses on experimental music, including dark ambient, electronica, jazz and string-driven neoclassical. The London event, one of three (the other two are in Berlin and Essen), will take place on April 18-19, 2014 at the Village Underground and Cafe Oto.
Some of the artists performing, such as Piano Interrupted, Origamibiro and Petrels, are signed to Denovali; others, such as The Haxan Cloak, Anna von Hausswolff, and Porter Ricks are not. Also, there are no headliners; each band will play a full club set.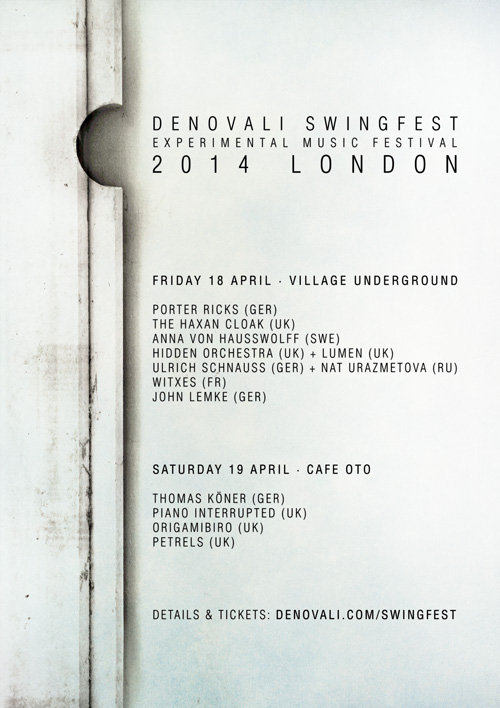 A tasting menu of the line-up:
Piano Interrupted - Papa Hedi
Origamibiro - Odham's Standard
Hidden Orchestra – Vorka from Tru Thoughts on Vimeo.