Give Away: One Paramore Tote Bag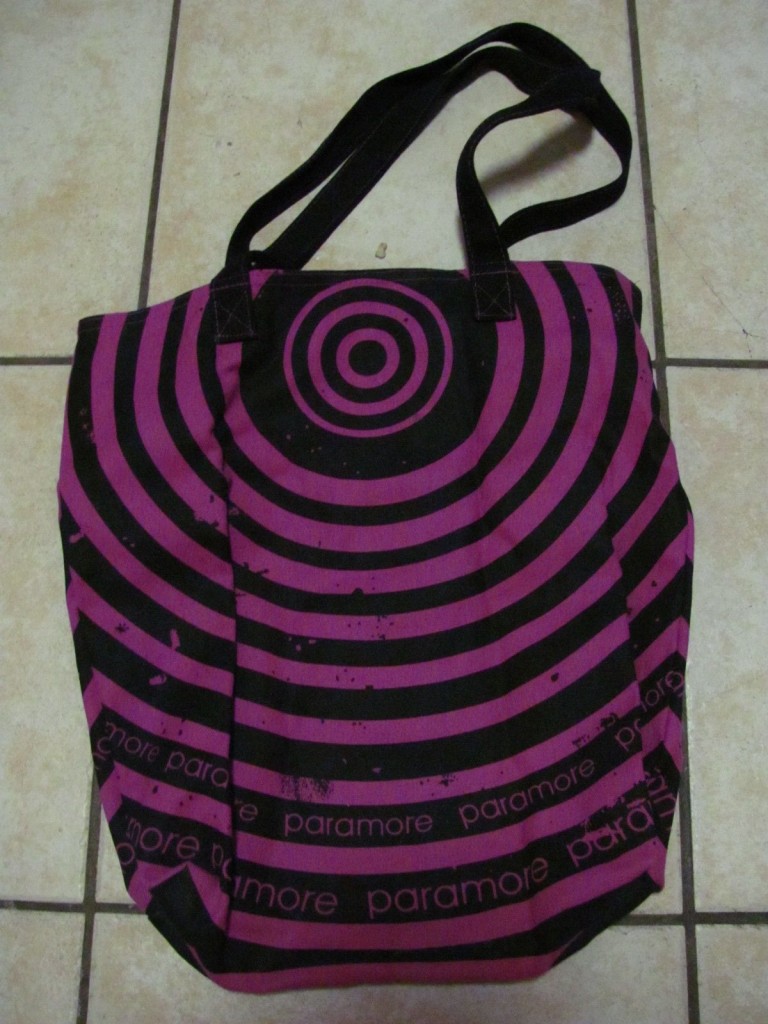 The bag is surplus to my requirements and I thought it should go and live with someone who will appreciate it. Comment here or on Facebook or tweet the link (ONCE, no points for multiple tweets!) with what you'll be keeping in the bag if you win and I'll pick a winner next Saturday.
nb: I don't smoke but I do have cats, but it's freshly washed; and I'll ship it anywhere the US Postal service goes.