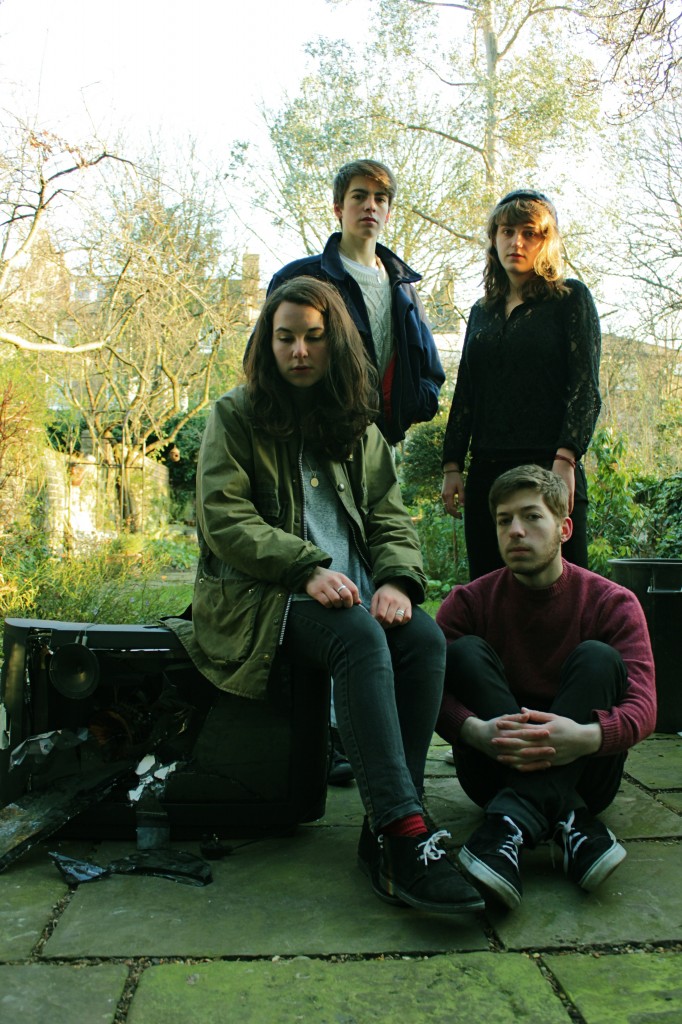 Hella Better Dancer is Tilly Scantlebury (Vocals/Guitar), Josh Cohen (Bass), Soph Nathan (Lead Guitar/BVs), and Chris O'Driscoll (Drums). They are from London, and Living Room is the dreamy, melancholy, low-fi masterpiece they recorded using just the internal mic on a laptop.
It is only about ten minutes long, but it is a very beautiful ten minutes.
This is the video for the first track, Brother:

Brother – Hella Better Dancer

This is After School, the second track on Living Room, which, you guys, this is a gem of a song. A dark, delicate gem, glimmering amid a pile of fallen leaves in a bruised post-rainstorm landscape:



And finally, here they are live and using regular mics, at Stop Look Listen at Native Tongue with Hands, which was one of their demos:

They also have two other EPs out, Swimming and Please Stay Here; you can hear selections from those records at Soundcloud and the band website.
Upcoming shows:
May 11, Amersham Arms, London, UK
May 19, Power's Bar, London, UK
May 21, Birthdays, London, UK
May 24, The Lock Tavern, London, UK
May 26, Spice Of Life, London, UK
Jun 10, Sebright Arms, London, UK
Jun 16, 93 Feet East, London, UK
Jun 29, Leefest 2012, Highhams Hill Farm, Warlingham, UK